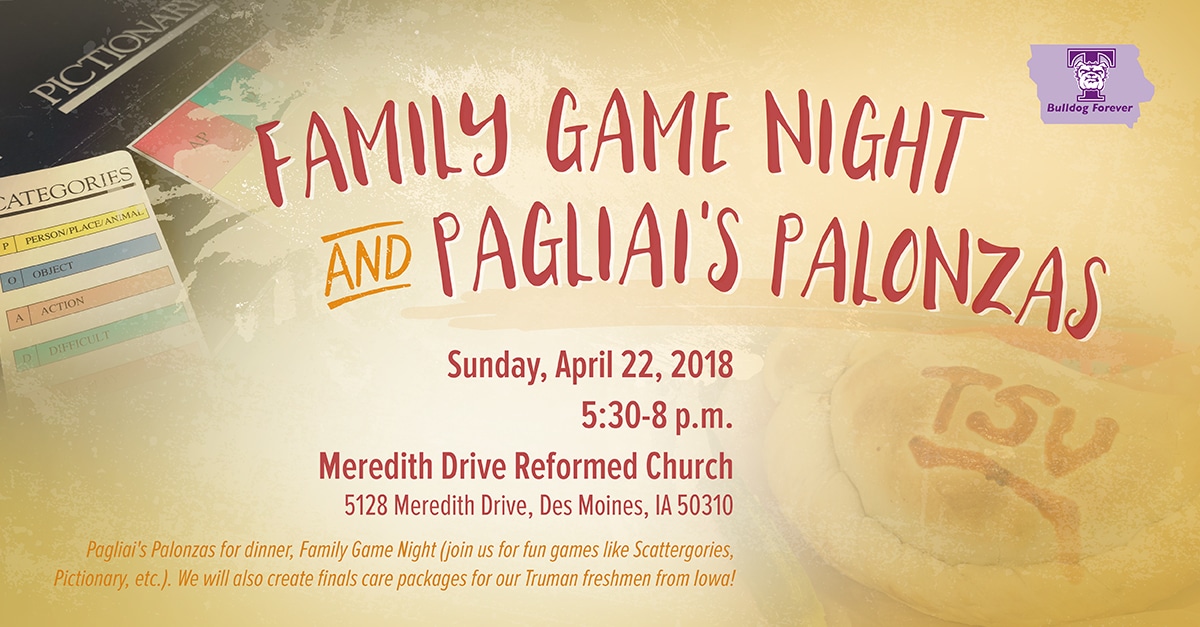 FAMILY GAME NIGHT + PAGLIAI'S PALONZAS
Sunday, April 22, 2018 | 5:30 – 8 p.m.
Meredith Drive Reformed Church
5128 Meredith Drive | Des Moines, IA 50310
The Iowa Alumni Chapter invites you to a fun-filled night! The group will have Pagliai's Palonzas for dinner and enjoy a family game night with games like Scattergories, Pictionary, etc. Attendees will also create finals week care packages for the Truman freshmen from Iowa!
Tickets for the Pagliai's Palonzas dinner are $5 for current chapter members and $7 for non-members. The dinner price includes a Palonza, chips, pickles, dessert, and a drink. Frozen Palonzas can be purchased for $7 as well. Palonza options are orginial, original no onion, vegetable, and supreme. Tickets are available through the online alumni store.
Contact Cindy Spiker or the Office of Advancement at (800) 452-6678 with questions or to RSVP by April 19, 2018.