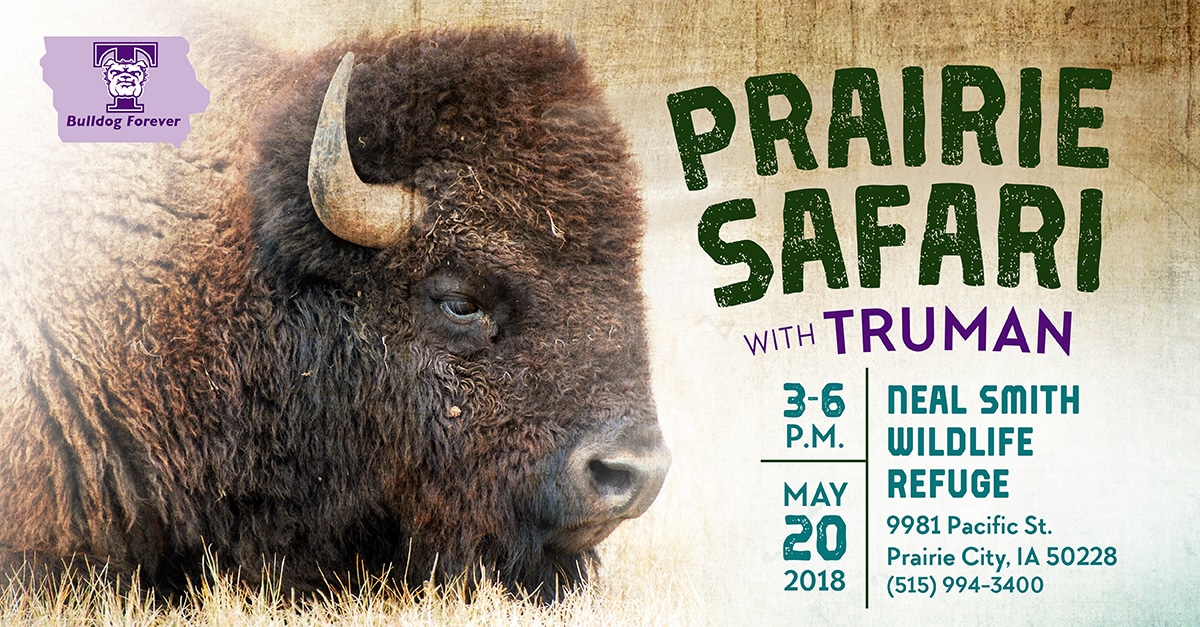 PRAIRIE SAFARI WITH TRUMAN
Sunday, May 20, 2018 | 3 – 6 p.m.
Neal Smith Wildlife Refuge
9981 Pacific St., Prairie City, IA 50228
The Iowa Alumni Chapter invites you to a fun-filled afternoon at the Neal Smith Wildlife Refuge!
Arrive at the Neal Smith Wildlife Refuge Visitor Center for a 3 p.m. introduction of the park with a ranger. Attendees will also have the opportunity to ask questions and tour the visitor center and bookstore until 4 p.m. After attendees learn about the prairie habitat, the group will head out to the trails to experience the prairie! There are two easy .5 mile hiking loops that can be hiked as well as a car tour through the park. Events at the wildlife refuge are free for all attendees.
After exploring the prairie, all attendees can meet at Goldie's in Prairie City for dinner and fellowship. Goldie's is a short drive from the park and has delicious pork tenderloins and ice cream! Attendees are responsible for their own purchases.
Contact Jean Kaul or the Office of Advancement at (800) 452-6678 with questions or to RSVP by May 15, 2018.