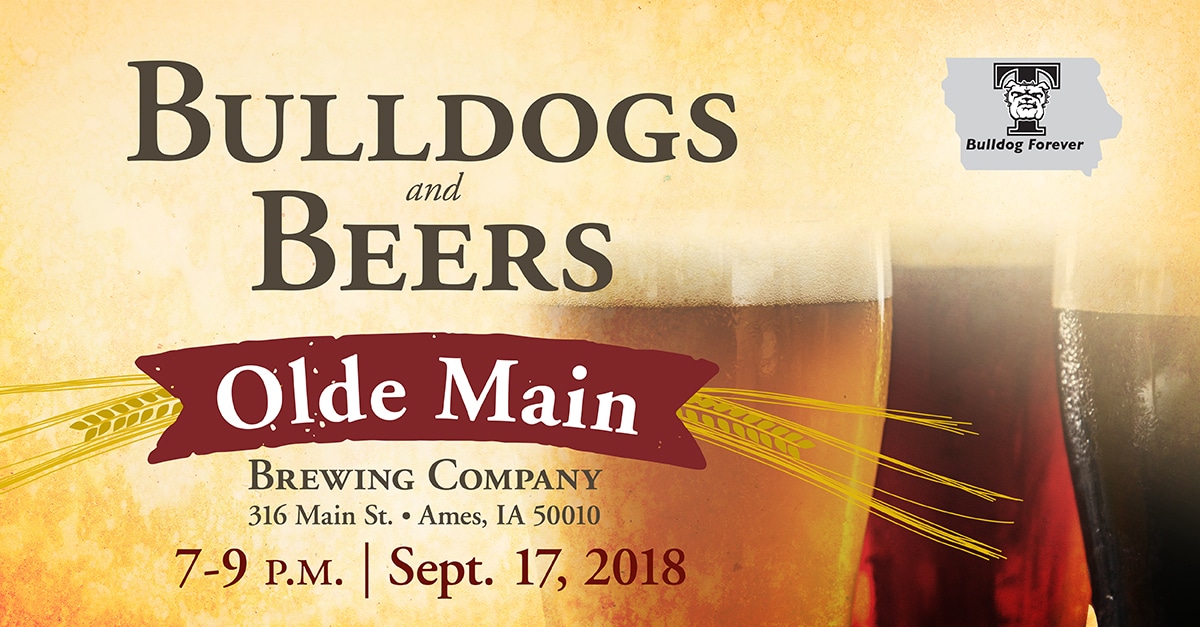 BULLDOGS AND BEERS
Monday, September 17, 2018 | 7 – 9 p.m.
Sebastian Speer ('06) will be lead the Iowa Bulldogs on an exploration of a few different beer styles and how the flavors in those beers interact with different foods. Sebastian is a homebrewer of beer, mead and cider for about eight years, and is certified in the Beer Judge Certification Program. He is also studying for his Certified Beer Server followed by Certified Cicerone levels in the Cicerone program. The tickets will cover various appetizers and at least six 4-5 ounce pours of various beers.
Tickets are $10 for chapter members, $15 for non-members, and can be purchased through the online alumni store.
Contact Sebastian Speer or the Office of Advancement at (800) 452-6678 with questions. Tickets must be purchased through the Alumni Store by September 15.