Thursday, October 21, 2021
6:30-8 p.m. (Central)

Location: Magruder Hall 2001 OR via
Zoom Webinar
Register Now
Truman State University highlights its commitment to women entrepreneurs by participating in the eighth annual Women Entrepreneurship Week (WEW), a global movement to celebrate and inspire female founders.
Through a Zoom webinar platform, you will have the opportunity to meet and interact with a number of inspirational women about their entrepreneurial journeys. There are many ways for entrepreneurs to finance their BIG ideas. In this session, our panelists will share various perspectives on their journeys. This event will also provide time for a Q&A session to allow participants to ask questions of specific interest to them.
This event is gender inclusive and open to all students, parents, faculty, staff, and friends of Truman.
Facilitated by Mindy McCubbin ('97)
Owner and Founder
Truman Wealth Advisors
Columbia, Mo.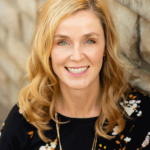 Meet the Panelists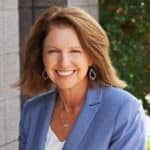 Kathleen Bruegenhemke ('86)
Chief Risk and Operations Officer
Hawthorn Bank
Jefferson City, Mo.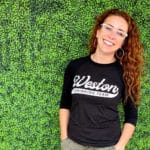 Hannah Magee ('13)
Owner, Weston Wine Company/Part-Owner, Weston Stagecoach
Weston, Mo.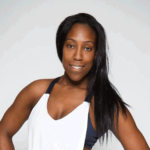 Stephanie McGrew ('10)
Founder, Lone Star Physiques and Owner, Escape Room
Kirksville, Mo.
Bios
Kathleen Bruegenhemke  ('86)
Kathleen Bruegenhemke is the chief risk and operations officer of Hawthorn Bank in addition to serving as senior vice president of Hawthorn Bancshares, Inc. Hawthorn Bancshares, Inc. is a Missouri-based publicly-traded financial services company listed on NASDAQ. As a publicly traded company, Hawthorn Bancshares, Inc. is able to provide its clients with the unique opportunity to take an ownership interest in the community bank in which they are also customers. After graduating summa cum laude from Truman State University, Kathleen began her banking career as an FDIC bank examiner. In 1992, Kathleen transitioned from examining the safety and soundness of financial institutions to taking an active role in managing Hawthorn Bank. Kathleen is also a member of Stonier's Graduate School of Banking (Washington, D.C.) alumni and successfully passed the rigorous certified public accounting exam on her first attempt.
She is a past Missouri Community Betterment president and currently serves on the boards of Ronald McDonald House Charities and Columbia's Chamber of Commerce. Kathleen is also an active member of the American Institute of CPAs and the Missouri Society of CPAs.
Hannah Magee ('13)
Hannah Magee is the owner of Weston Wine Company, a charming and irreverent winery and tasting room in historic Weston, Mo. Since 2017, she has grown Weston Wine Company from a quiet midwestern winery to a bustling weekend hot spot for bachelorette parties, girls' weekends, and tourists through pop culture trivia nights, murder mystery parties, and cupcake wine pairings. Because she can't stop won't stop, she is also part owner of Weston Stagecoach, a party bus company, and The Royal Deluxe, a classic cocktail lounge. In her spare time, she performs in community theatre productions and watches trashy '00s teen dramas on repeat. Hannah still has no idea what she's doing, but she sure is having fun figuring it out.
Mindy McCubbin ('97)
Mindy McCubbin  is the owner and founder of Truman Wealth Advisors, a boutique advisory firm located in Columbia, Mo. She is passionate about inspiring successful people to compound both their money and their knowledge about their money. Her firm is dedicated to building and growing the "TruWealth community," which includes small business owners, entrepreneurs, and successful professionals who are motivated to get more out of life and discover their true wealth.
Mindy is a co-founder of a local angel investment group (CoMo W.I.N.E) with the mission of investing in women entrepreneurs. Her prior experience includes significant asset management experience as director of equity investments at Shelter Insurance Companies. As part of a team managing more than $6 billion of institutional assets, she had primary responsibility for investments in public common stock as well as private placements within the venture capital, buyout, real estate and private credit markets.
Prior to joining Shelter, her previous work experience included various management positions at The Boeing Company. Mindy received a Bachelor of Science in finance from Truman State University and an M.B.A from Saint Louis University. She also holds the Chartered Financial Consultant (ChFC) certification. Mindy served for six years on the Truman State University Foundation Board where she held a leadership role as chair of the Foundation Investment Committee. She currently serves on the Board of the Heart of Missouri United Way. She is married to Travis and has two crazy kids who show her what true wealth means every day.
Stephanie McGrew ('10)
Stephanie is a native of Texas but moved to Missouri to further her education. Receiving a Bachelor of Science in exercise science and Bachelor of Arts in biology (also a minor in health sciences and business administration) from Truman State University, she has a Master's degree in health administration from A.T. Still University. Stephanie wanted to do something meaningful with her life by trying to use the skills and knowledge that she obtained from earning her dual college degree so she decided to open her own fitness studio called Lone Star Physiques. She has maintained her business for eight years while growing a client base of more than 100 clients. She now has two separate locations, a healthy meal prep service, and is working on various other business ventures. She also owns the local Kirksville Escape Room. Stephanie and her sister recently started a non-profit called 2315 E.L.M. Stephanie regularly participated in extreme endurance races (such as Tough Mudder, Spartan, GORUCK, and many others) and NPC-regulated bikini competitions. Stephanie strives to motivate and encourage others to make beneficial lifestyle changes to help improve their overall health and quality of life. In 2017 she won the "Best weight loss facility" in Kirksville as well as "The best fitness facility." In 2018 Stephanie received the "5 under 40" award from the Kirksville Chamber of Commerce.