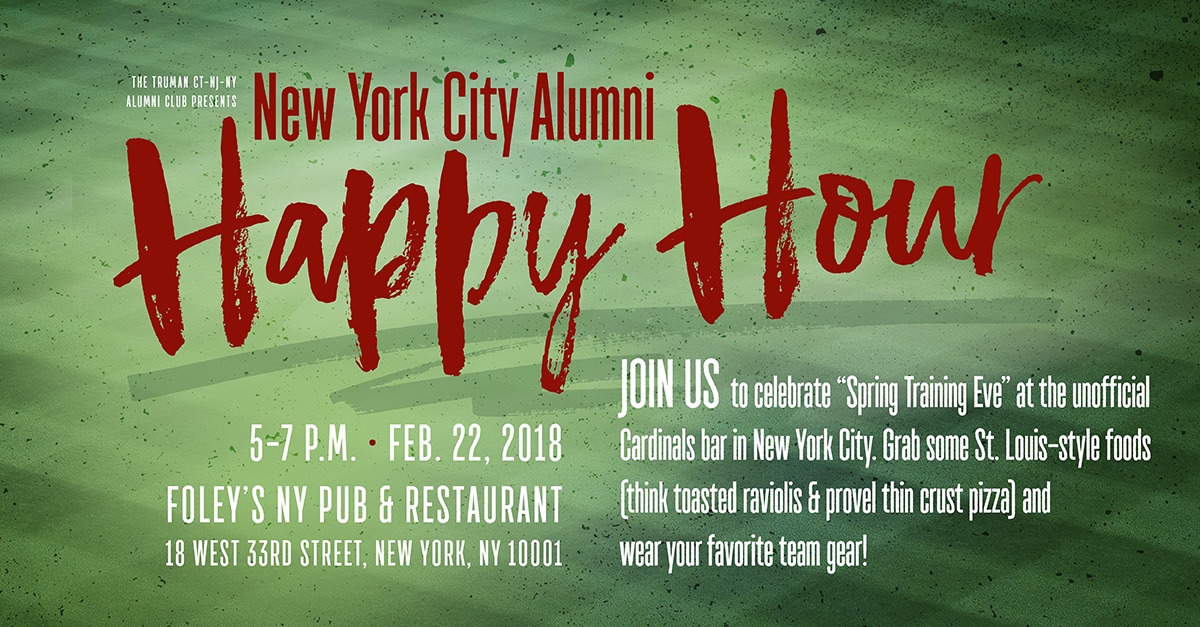 NEW YORK CITY BULLDOG HAPPY HOUR
February 22, 2018 | 5 – 7 p.m.
Join the Bulldogs on Thursday, February 22, 2018, to celebrate "Spring Training Eve" at the unofficial Cardinals bar in New York City! Grab some St. Louis-style foods (think toasted raviolis & provel thin crust pizza) and wear your favorite team gear! The CT-NJ-NY Alumni Club will provide appetizers but attendees are responsible for their own drinks. RSVP to the Office of Advancement.