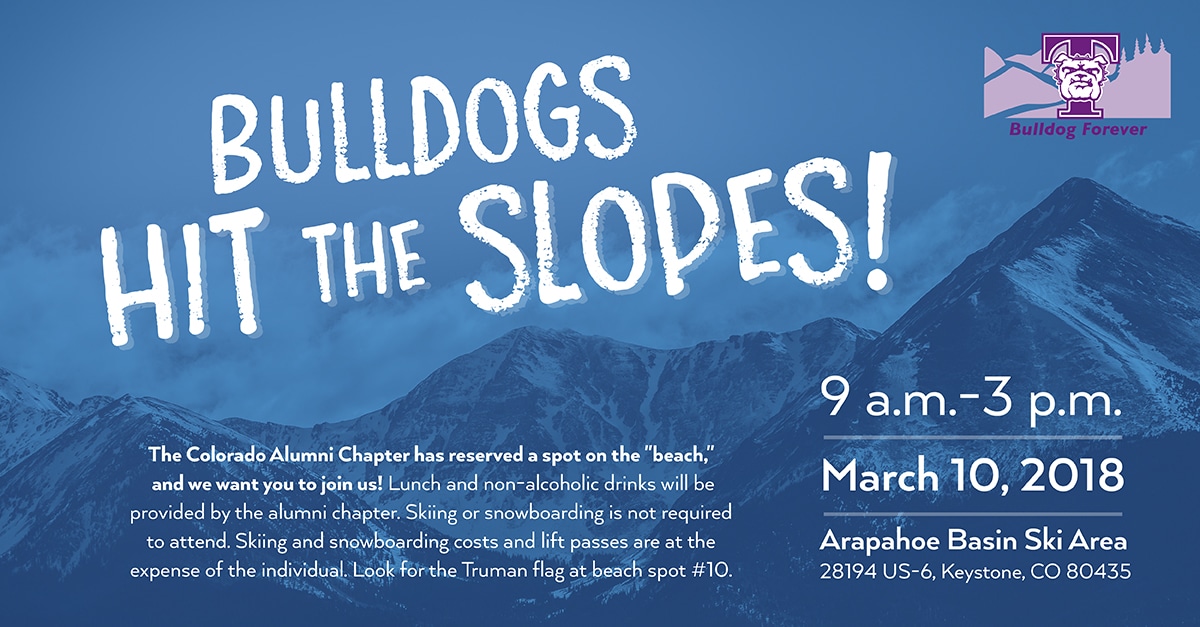 BULLDOGS HIT THE SLOPES
Saturday, March 10, 2018 | 9 a.m. – 3 p.m.
The Colorado Alumni Chapter has reserved a spot on the "beach," and we want you to join us! Lunch and non-alcoholic drinks will be provided by the alumni chapter. Skiing or snowboarding is not required to attend. Skiing and snowboarding costs and lift passes are at the expense of the individual. Look for the Truman flag at beach spot #10. RSVP to Jessica Zaegel by March 5, 2018.
Questions? Contact Jessica Zaegel or the Office of Advancement at (800) 452-6678.