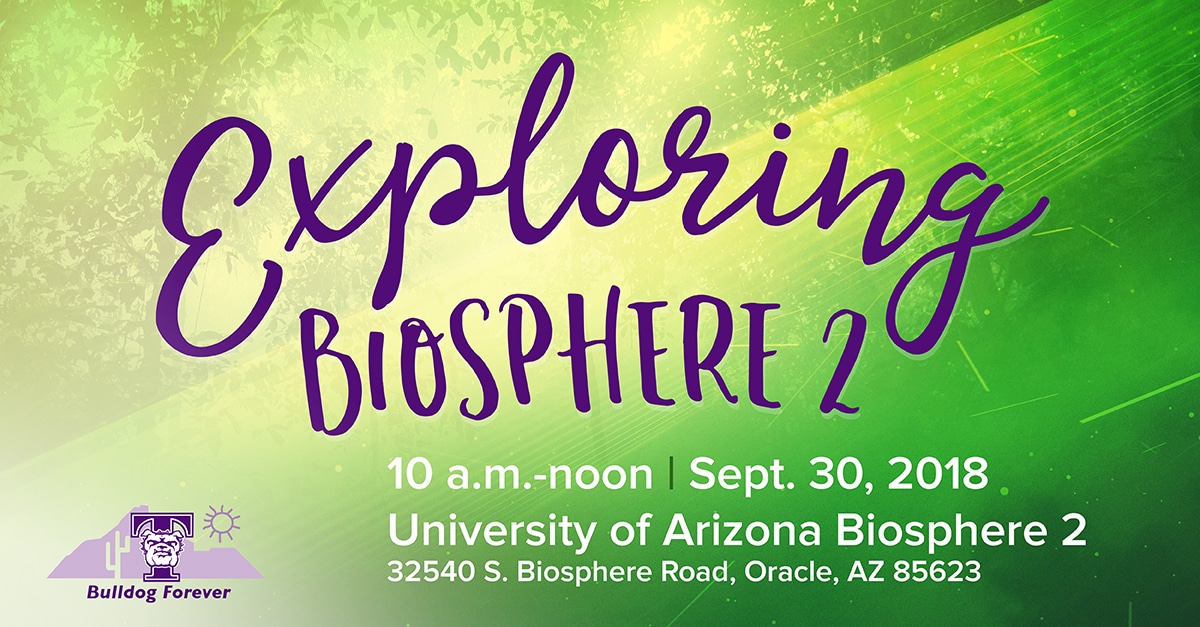 EXPLORING BIOSPHERE 2

September 30, 2018 | 10 a.m. – 12 p.m.

University of Arizona Biosphere 2
32540 S. Biosphere Road | Oracle, Arizona 85623

Join fellow Arizona Bulldogs as we tour Biosphere 2, which Time Life Books named one of the "50 Must-See Wonders of the World." Biosphere 2 is located north of Tucson, Arizona at the base of the Santa Catalina Mountains. Discover real-time research on the future of our planet as it unfolds in the world's largest earth science laboratory. We will enjoy the beautiful trail system wandering through the Rainforest, walking across the Ocean overlook, exploring the Coastal Fog Desert and traveling through the underground technosphere. The Arizona Chapter will cover the cost of tickets ($20 per person) for chapter members. If you're not a member, join today or at the event to have your entrance fee covered! After some exploring, the group will enjoy lunch at Carlota's Authentic Mexican. Lunch is at the expense of attendees.

Interested in attending? Contact Jamie Matthews at (816) 806-9336 or the Office of Advancement at (800) 452-6678 to RSVP or for more details.