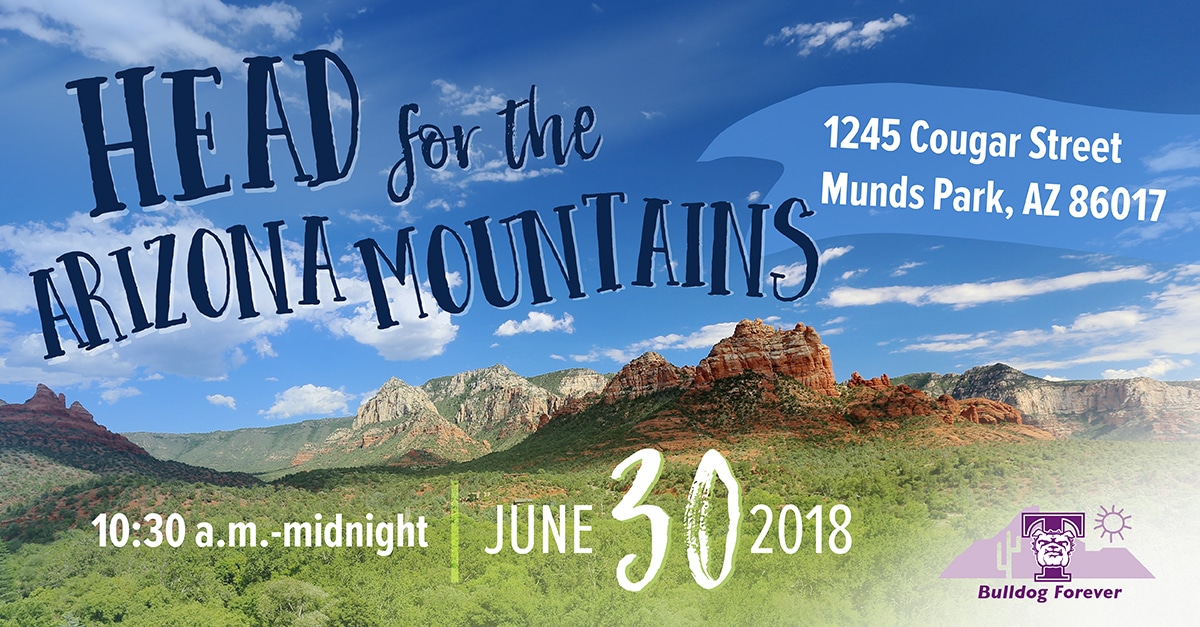 HEAD FOR THE MOUNTAINS
Saturday, June 30, 2018 | Start Time: 10:30 a.m.
Location: Meet at the home of Allen and Nancy Church
1245 Cougar Street | Munds Park, AZ 86017
Join the Bulldogs for a day in the cool climes of Flagstaff! Attendees will meet at the home of Allen ('62) and Nancy Church for brunch. After brunch, the group will spend the afternoon at the Flagstaff Folk Festival at the Coconino Center for the Arts, followed by dinner and cheer at "The Cabin."
Interested in attending? RSVP to Vid or the Office of Advancement at (800) 452-6678 for more details.