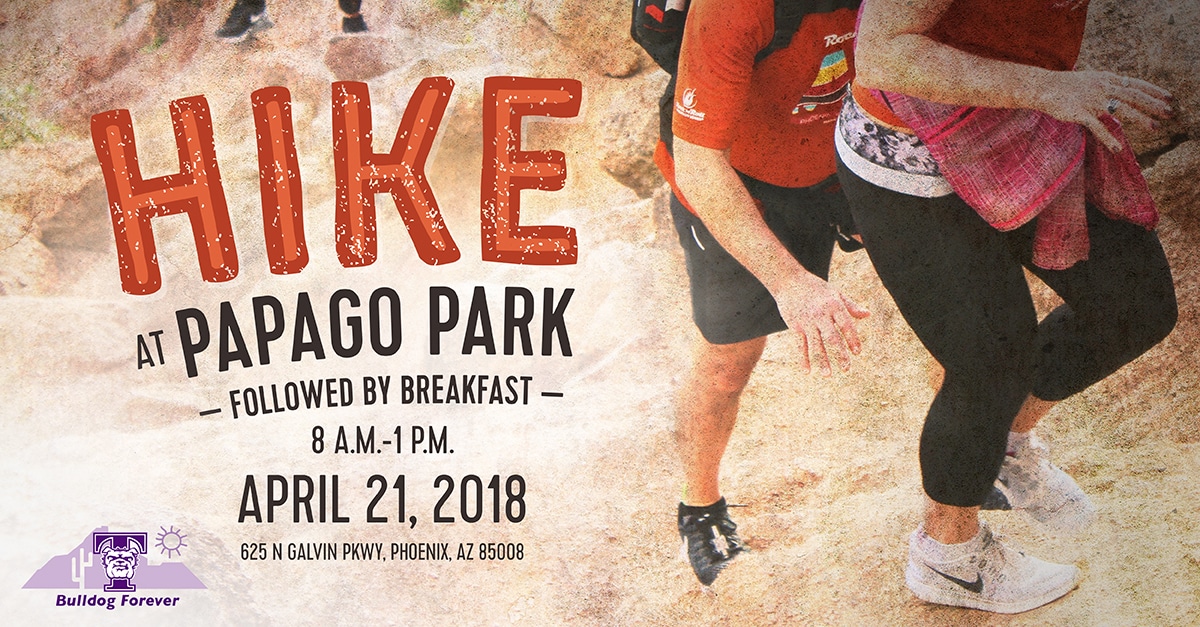 HIKE AT PAPAGO PARK + BREAKFAST AT GERTRUDE'S
April 21, 2018 | 8 a.m.
Hike Location: Papago Park
Brunch Location: Gertrude's Restaurant
Join the Bulldogs for a morning hike at Papago Park! Attendees will meet at 8 a.m., and all age and activity levels are welcome. After the hike, the group will enjoy brunch at Gertrude's Restaurant.
Interested in attending? RSVP to the Office of Advancement.