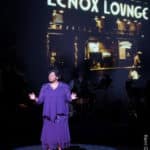 "Ain't Misbehavin'" encompasses 30 show-stopping musical numbers that take audiences on a journey not only through the Fats Waller song book, but through Harlem in its heyday. With snazzy period costumes — complete with bowlers and spats and ermine and pearls — the dynamic five-member cast takes the audience where the high-steppers partied, from honky-tonk dives to the Cotton Club and from Tin Pan Alley to the Waldorf.
Tickets are $10 and will go on sale Oct. 23.
For more information, including how to purchase tickets, visit lyceum.truman.edu or contact the Public Relations Office, 660-785-4016, pr@truman.edu.