We have resources to help you manage your Truman alumni chapter/club successfully. Whether you're planning an event, looking for tips to keep your members connected, or serving on the Alumni Board, we can help.
Planning & Promoting Events
Forms & Documents
Alumni Board of Directors Materials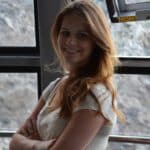 I left Kirksville and moved 1,400 miles away. Joining the Arizona Alumni Chapter was great for celebrating the transition. Right away, I met new people with their own stories of Kirksville. Even though there is a wide variety of ages in our chapter, there are many shared memories.