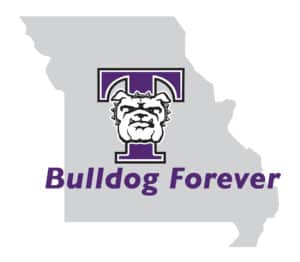 The best part of living in the Mid-Missouri region? We're close enough to Kirksville to head back for a Palonza, but able to bring the Bulldog spirit to other parts of Missouri. Whether you're sharing your Bulldog pride at the State Capitol, sporting it around Columbia, or taking in Purple Friday wherever you are, there's a Bulldog community waiting for you!
Join us for a picnic, try your hand at painting Red Barn Park, go with us to visit your state representative and say what's on your mind, or give back to Truman students and the University at a service event. We've got an activity for everyone.
2018 Chapter Events:
February 20: Truman Day at the Capitol Happy Hour
March 10: National TruCare Service Event
May 19: MU Archaeology Museum Tour
September 16: Runge Nature Center Event
November 16: Finals Week Well Wishes
Chapter Leadership:
Kati (Smith) Abbott ('08, '09), President
Tim Scherrer ('87, '00), Vice President
Jim Cherrington ('85), Secretary
Ellen (Hoelscher) McLain ('87), Treasurer & National Alumni Board Past President
Tania (Hart) Cook ('85), Executive Board & National Alumni Board Representative

Cecelia Donelson ('83), Executive Board
Joyce Gentry ('79), Executive Board
Susan Lambert ('81), Executive Board
Theresa Roark ('81), Executive Board
For more information, please contact Kati (Smith) Abbott ('08, '09) or Office of Advancement the Office of Advancement at 800.452.6678.
The Chapter is looking for more volunteers! Please contact Truman's Office of Advancement at 800-452-6678 for more information or complete the online Volunteer Application.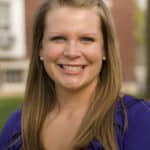 No matter where your destiny lies, I encourage you to be involved with an alumni chapter in your area. You never know what resources you may have available to you through the people you will meet and the connections you can make.