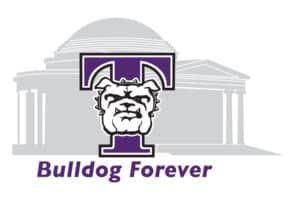 Where can one participate in world class events, attend festivals and eat at prize-winning restaurants? Where can one engage in outdoor recreation, ranging from beach activities to mountain hiking and skiing all while enjoying four distinct seasons? From where does one have easy access to some of America's largest and most dynamic cities, where you can rub elbows with people from all different ethnicities, nationalities, religions and socioeconomic  backgrounds? Where can one engage with some of America's most educated and successful people all while affecting positive change? The answer —Washington, D.C. and the Eastern Seaboard.
Members of the Truman State University Mid-Atlantic Alumni Chapter come from the Carolinas in the South to New York in the North to West Virginia in the West. Join us as we regularly take advantage of the benefits of the region we call "home." Whether you are interested in renewing old friendships, building new ones, creating memories or giving back to the University, the chapter offers something for everyone.
2019 Chapter Events:
January 1: Temple Lights
January 21: NMAAHC
February 21: Social Hour
March: TruCare Volunteer Event at DC Food Kitchen
March 3: TruCare Service Event
May: Picnic on the National Mall
July: Truman Intern Event
July 5: Nationals vs. Royals Baseball Game
September: Pagliali's Palonzas Event
November: Hiking Event
Chapter Leadership:
Danny Hague ('13), President
Nora Graves ('10), Vice President
Justis Tuia ('07), Treasurer & National Alumni Board Representative
Dave Korkoian ('05), Programming Coordinator
Michael Baharaeen ('13), Intern Coordinator
Kristin Marshall ('12), Executive Board
For more information, please contact the Office of Advancement at 800.452.6678.
The Chapter is looking for more volunteers! Please contact Truman's Office of Advancement at 800-452-6678 for more information or complete the online Volunteer Application.
Seeing other alumni makes your new city not seem so 'large' and it's just fun knowing someone else who has the Truman/Kirksville experience. So, after graduation, give yourself some time and process your new life, new experiences and then get connected with a chapter. You won't regret it!