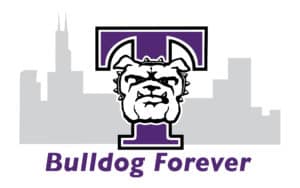 Living in the hustle and bustle of Chicago can be very exciting, but sometimes it's nice to be around others that appreciate a smaller community like Truman. In the Chicago Alumni Chapter, there are opportunities to volunteer, have fun, and support Truman!
Come share experiences with the Chicago Bulldog Community!
2018 Chapter Events:
February 18: Loop Happy Hour (Welcome December Grads!)
March 18: TruCare Service Event
April 14: Wine Tasting at Lynfred Winery
May 18: Loop Happy Hour (Welcome May Grads!)
September 18: Loop Happy Hour
October 18: Truman Connect Cocktail Reception
Chapter Leadership:
Mary Weingartner ('93), President
Lori (Colburn) Smerz ('93), Secretary
Sean Morris ('05), Treasurer 
Baillie Cloyd ('09), Event Chair
Ashley (Hanson) Weinrich ('05), Social Media Chair 
Lizz Esfeld ('10), Alumni Board Representative
For more information, please contact Mary Weingartner ('93) or the Office of Advancement at 800.452.6678.
The Chapter is looking for more volunteers! Please contact Truman's Office of Advancement at 800-452-6678 for more information or complete the online Volunteer Application.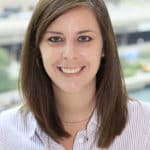 I instantly had a connection with people who could provide great advice on things from sites to see and where to eat, to what neighborhood to live in, and where to buy my CTA pass. It's a very supportive network of individuals that helped me break into a new city and establish my life after graduation.