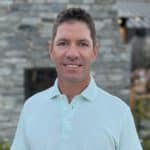 Drew Giardina ('98) Owner, Total Sports Therapy
Drew graduated with honors from Truman State University in 1998. While at Truman State University, he successfully applied for a charter of Phi Epsilon Kappa (PEK), a national, professional, honorary fraternity. Truman State was awarded the Delta Chi chapter of PEK in the fall of 1997. Drew received his Doctorate in Physical Therapy in 1998 from A.T. Still University's (formerly Kirksville College of Osteopathic Medicine) Arizona School of Health Sciences in Phoenix, Arizona. During graduate school, he also became both a Certified Strength and Conditioning Specialist and a Licensed Athletic Trainer.
After graduate school, he worked as a Physical Therapist at Rehab Plus, a Phoenix area sports and orthopedic physical therapy clinic that specialized in treating and training professional athletes. During this time, he also served as the Head Athletic Trainer at St. Mary's High School.
In 2006, Drew opened the first location of Total Sports Therapy (TST). TST is an outpatient orthopedic and sports physical therapy provider. It quickly developed a reputation for giving high-level therapy services with consistent and successful outcomes. Word of mouth in the local and professional community has helped him open 3 additional clinics in the Phoenix metro area.
In 2020, Drew and his wife, Katherine (Felke) Giardina (Truman '94), created the Total Sports Therapy Graduate Studies Scholarship to help aspiring students reach their goal of someday becoming a Physical Therapist. Drew believes his professional and academic foundation created at Truman were integral to his success as a graduate student and then later as a professional in physical therapy.
Drew and Katherine currently live in Phoenix, AZ with their 2 girls, Kaeleen and Teagan. As a family, they enjoy traveling, playing golf, and volunteering with a local dog rescue.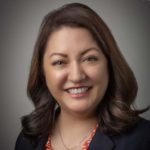 Marjorie Maas ('02) C.E.O., Share Good
Marjorie Maas recently took on the national CEO role at Share Good – a network of communities innovatively connecting those interested in donating and serving with nonprofit organizations – and just prior served as the founding executive director within this network at SHARE Omaha since its 2018 inception. Whether as a marketer, fund developer, advocate or consultant, Marjorie has helped both startup and established initiatives and organizations for over 20 years in her metro area, state and now nationally. Roles have included Blue Cross and Blue Shield of Nebraska's director of corporate social responsibility, development officer for College Possible Omaha, director at Nebraskans for the Arts and commission chair of ServeNebraska, the state's national and volunteer service agency.
With her love of the community and service at the forefront of her work, Marjorie has been honored with the national Points of Light Honor Roll, Omaha's Up and Coming Trailblazer Award, Be Cowboy Award from Professional Bull Riding, and a TOYO (Ten Outstanding Young Omahans) recognition.
Marjorie greatly enjoys cooking and hosting family and friends at her home, where she and her husband raise their son and daughter and love on their rescue Boston terrier.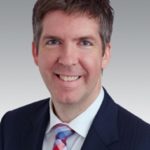 Jim Nolan ('97)Vice President and Consulting Actuary, Segal Consulting
Mr. Nolan graduated from Truman State University (Kirksville, MO) in 1997 with a BS in Mathematics and a minor in Art History. He is a Fellow of the Society of Actuaries, a Fellow of the Conference of Consulting Actuaries, a Member of the American Academy of Actuaries (also volunteering as a Pension committee member) and an Enrolled Actuary.
Mr. Nolan is currently a Senior Vice President and Actuary at Segal, a human resources and benefits consulting firm that works across market sectors and with various businesses to help organizations and their people prosper. As a consulting actuary, Mr. Nolan is responsible for determining and communicating the costs associated with union-related pension plans, called Multiemployer Pension Plans. He is also responsible for measuring and managing the risk associated with these pension plans in order to improve the financial outcomes for these plans and for the people that participant in those funds.
During his tenure at Segal, Mr. Nolan has gained a great deal of experience understanding funding requirements of pension plans as required by law, pricing benefit improvements, performing asset liability modeling studies, reviewing demographic experience and developing funding strategies for his clients. His understanding of pension funding rules, his ability to explain the complex funding requirements concisely and clearly, as well as his successful progression through actuarial exams, has led to his designation as the lead consulting actuary for at least 20 national and regional clients.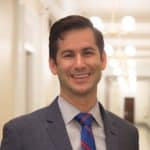 Justin Vail ('05) Special Assistant to the President for Democracy and Civic Participation, The White House
Justin Vail currently serves in the White House as Special Assistant to the President for Democracy and Civic Participation. Vail previously managed policy development and advocacy initiatives at Protect Democracy, a nonprofit organization. During the Obama- Biden Administration, he served at the White House as the Deputy Director of Private Sector Engagement. Vail also served as an aide to Senator Claire McCaskill and clerked for the Honorable Rodney W. Sippel of the U.S. District Court for the Eastern District of Missouri and the Honorable James F. Holderman of the U.S. District Court for the Northern District of Illinois. Originally from Missouri, Vail graduated from Truman State University and Washington University School of Law. He lives in Washington, DC with his wife and two daughters.
Barb Witte ('83) Principal Owner, Managed Care Consultant
Barbara Witte currently owns and operates a consulting business specializing in managed care operations and finance. Barb previously served as state CEO in the managed care industry for both WellCare (now Centene) and Coventry Health Care (now Aetna). Barb began her career at Ernst and Young and held many industry roles ranging from Accounting Manager to Chief Operating Officer over her 40 year career. Barb is a Missouri native who graduated from Truman State University with a degree in accounting. She holds an MBA from Webster University and a CPA certificate in the state of Missouri. She lives in St. Louis with her husband, Jack, and has two sons, Spencer, an engineer at Boeing, and Cole a junior at Indiana University.
About Alumni Fellows Program