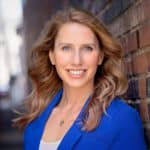 Laura Brooks ('09) CEO & Co-Founder, NAPJITSU
Laura is a dynamic leader with a variety of CPG experience ranging from emerging, nascent brands to large Fortune 500 companies with roles in brand marketing, omnichannel strategy, eCommerce sales and data analytics. Laura was previously Vice President of Marketing & eCommerce at Solid Gold Pet and part of the management team that turned around the business, leading to a successful acquisition by H&H Group. Other notable brands she has worked on include Burt's Bees, Brita, Clorox, Kingsford, Angie's BOOMCHICKAPOP and more. Laura has been recognized and awarded for her brand building, empowering leadership style and calculated risk taking.
Laura is a graduate of Truman State University with a bachelor's in Business Administration, concentrations marketing and management, and a minor is Psychology. She resides in St. Louis, Missouri with her husband and two boys. Laura is passionate about health and wellness, enjoys all outdoor activities and serves as the search committee lead on The Women on Boards Project.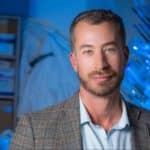 Jesse Jokerst ('03) Professor, Department of NanoEngineering- Courtesy Appointments: Materials Science & Radiology, UC, San Diego
Jesse V. Jokerst is a Professor in the Departments of Radiology and NanoEngineering at the University of California, San Diego. Dr. Jokerst was raised on a farm in Ste. Genevieve County, Missouri and attended Valle Catholic High School. He graduated cum laude from Truman State University in 2003 with a B.S. in Chemistry and then completed a Ph.D. in Chemistry at The University of Texas at Austin in 2009. Dr. Jokerst was a postdoctoral fellow at Stanford Radiology from 2009-2013 before being an Instructor in that same department from 2013-2015. Jesse started his independent lab at UC San Diego in July of 2015, and he has received the NIH K99/R00 Pathway to Independence Award, the NIH New Innovator Award, the NSF CAREER Award, and Stanford Radiology Alumni of the Year Award. He is the PI of 15 federal grants and serves on editorial advisory boards for the Royal Society of Chemistry and the American Chemical Society. He also serves as the founding chapter advisor of UCSD oSTEM—a national society dedicated to educating and fostering leadership for LGBTQIA+ communities in the STEM fields.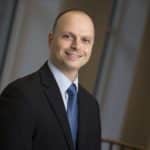 Derek Ozkal ('03) Senior Program Officer, Ewing Marion Kauffman Foundation
Derek Ozkal is a senior program officer – knowledge creation and research in Entrepreneurship for the Ewing Marion Kauffman Foundation, where he leads question-driven grantmaking initiatives. Ozkal manages a portfolio of research projects and provides thought leadership on key issues including the changing nature of entrepreneurship, the "future of work," declining business dynamism and developing an inclusive research community.
Prior to joining the Kauffman Foundation, Ozkal was the research director for the Kansas City Business Journal, where his duties included survey design, data gathering and analysis in support of weekly lists of local industries and topics, writing articles on local economic topics and various research tasks in support of editorial content.
He earned an Executive Master of Business Administration degree from Washington University in St. Louis and a Bachelor of Science degree in economics from Truman State University.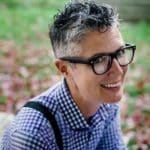 Abigail Swetz ('04) Communications Director, Wisconsin Department of Public Instruction
Abigail Swetz is a teacher, writer and advocate. For the past decade, she has been in the public school classroom, first as a Special Education Assistant and then as an 8th grade teacher of English and Social Studies. The author of An UnCommon Core, a solo performance work chronicling a year in her classroom through spoken word written by herself and her students, Abigail has performed at the Fresh Fruit Festival and Clutch Production's empowHER reading series in New York City, as well as the Kansas City Fringe Festival. In 2017, she was joined by four former students to speak at the Women's March on Madison before a crowd of 100,000. That same year, she was honored to be named the GSAFE Educator of the Year and to receive the Rockwell Cooperating Teacher Award from the University of Wisconsin. Inspired by her students' activism, she pursued a degree in public policy at the La Follette School of Public Affairs where she won the Penniman Prize for Most Outstanding Paper. After graduating, she worked on child welfare policy impacting domestic violence survivors, and she was the speech writer for the Wisconsin Department of Health Services since the outset of the COVID-19 pandemic. A student once told her that "teaching is about changing the world; if you don't believe that, you're not doing it right." Abigail tried to change the world by creating a safe space in her classroom to cultivate active, curious citizens out of her students. She is currently a member of Cabinet and serves as the Communications Director for the Wisconsin Department of Public Instruction.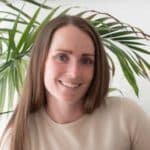 Dyane Tower ('05) Senior Medical Director and Director, Clinical Affairs, American Podiatric Medical Association
Dyane E. Tower, DPM, MPH, MS earned a Bachelor of Science in Exercise Science from Truman State University in Kirksville, Missouri. Dr. Tower was introduced to her college golf team's orthopaedic physician and then worked with him in both the clinical and surgical settings. It was this orthopaedic spine surgeon who introduced Dr. Tower to the field of podiatry.
Dr. Tower went on to earn Master of Science in Healthcare Administration and Management and Doctor of Podiatric Medicine degrees from the Dr. William M. Scholl College of Podiatric Medicine and completed her residency training in Greeley, Colorado at the North Colorado Medical Center. After residency, Dr. Tower continued her education at The Dartmouth Institute for Health Policy and Clinical Practice as the APMA Public Health Fellow where she earned her Master of Public Health degree.
After completing her education and training, Dr. Tower taught at Scholl College of Podiatric Medicine and practiced in northern Illinois and then transitioned to a surgical podiatrist position at Dartmouth- Hitchcock Medical Center in Lebanon, New Hampshire prior to taking on a full-time role with the American Podiatric Medical Association where she serves as the Senior Medical Director and Director of Clinical Affairs. Her primary roles at APMA include the APMA Registry and cultivating relationships with other organizations and entities within healthcare.
About Alumni Fellows Program