Phillip Campbell ('06)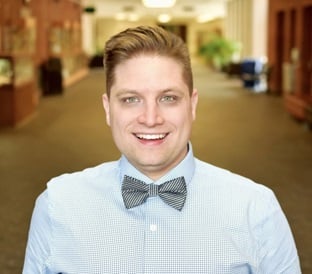 Phillip Campbell was inspired and influenced by his time at Truman State University to become a higher education professional himself. Currently, Campbell serves as manager of Admissions and Enrollment Services at the Meramec campus of St. Louis Community College. Prior to this role, Campbell worked at Southern Illinois University in Carbondale, Ill., in a variety of positions within New Student Programs and as a First Year Adviser at Miami University in Oxford, Ohio.
Campbell has served on the executive board of the St. Louis Chapter of the Truman State Alumni Association, most recently as secretary. A member of Truman's class of 2006, Campbell holds a Bachelor's of Arts in sociology/anthropology. Campbell also has a Master's of Science in Education from the University of Wisconsin-La Crosse. As a Bulldog, Campbell held leadership positions in Residence Life, Blue Key Honor Society, among many other organizations.
Campbell's professional experience demonstrates an ongoing commitment to developing students, clients, and stakeholders through the intentional merger of curricular and co-curricular experiences to support and enhance learning. He enjoys photography, theater, writing, and exploring new nooks and crannies in St. Louis, Mo.