Justis Tuia ('07)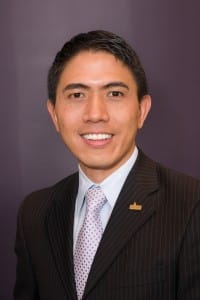 Justis Tuia is a 2007 Truman State University graduate, earning a B.A. degree in political science. He is employed by the U.S. Department of Education (ED) and serves as president of LGBT and Allied Employees at ED, the Principal Representative for ED's Asian-American Pacific Islander Connections, a member of the ED's Diversity & Inclusion Council and a member of the Joseph Priestly District Board of the Unitarian Universalist Association.
While at Truman, Tuia was a Pershing Scholar. He was involved in Omicron Delta Kappa national leadership honor society, Pi Sigma Alpha national political science honor society, the Phi Beta Kappa Society, the Honor Society of Phi Kappa Phi, Student Ambassadors, Society for Sino-American Studies, International Club and Phi Sigma Pi national honor fraternity.
After graduating from Truman in 2007, Tuia went on to receive an M.A. degree in international communications from American University's School of International Service, graduating summa cum laude and was involved in Golden Key International Honour Society.  He then went to work full-time at ED in 2010.
Tuia currently resides in Chevy Chase, Md.  He is actively involved in the Mid-Atlantic Alumni Chapter, currently serving as the chapter treasurer.  Tuia previously served on the "Bright Minds Bright Futures" Mid-Atlantic Campaign Committee and he is a member of the Truman State University Kirk Society and the Joseph Baldwin Society.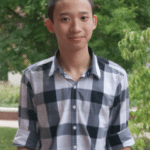 The atmosphere at Truman is warm. People here are friendly and are willing to help you whenever you need it. Also, there are plenty of organizations available to help international students to make new friends, understand new cultures, and enjoy life in America.