John Nash ('11)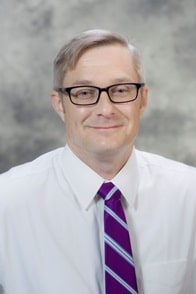 John Nash works at Truman State University running the Truman Noyce Scholars Program Office. Prior to working at Truman, he worked in the mental health field for 10 years and completed a six-year enlistment in the U.S. Army Reserves.
Nash grew up in Missouri City, Mo. He moved to Kirksville to attend Truman State University and liked it so much he decided to stay. He studied anthropology, sociology, and history and earned a Bachelor of Science degree from Truman in 2011. As a student, he was a member of the Anthropology Club and The Wildlife Society. He has served as the secretary for Truman's Northeast Missouri Alumni Chapters since 2016.
Nash lives in Kirksville with his family. He enjoys running, camping, and reading the classics. He also tries to attend as many cultural experiences as possible on campus throughout the school year.