John Millemon ('73, '80)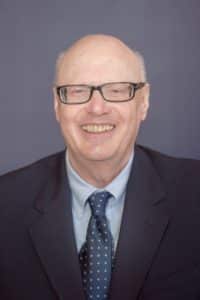 John Millemon is a graduate of Truman State University, receiving a Bachelor of Science in education degree in 1973 and a Master of Arts degree in counseling in 1980. He is originally from Princeton, Mo. Millemon and his wife, Marilyn Herridge, live in Dallas, Texas.
During his career, Millemon worked in banking, finance and human development. He worked for Bank of America for many years and then taught and mentored students at the Dallas County Community College in Texas. He retired in 2015 as the assistant dean of the Learning Center of Richland College and the program facilitator for the Center for Renewal and Wholeness in Higher Education.
Volunteering and assisting others has always resonated with Millemon; he is actively involved with Habitat for Humanity. He previously served on the board of the Family Gateway, a Dallas homeless shelter for families with children, and also served on the board of Courage and Renewal of North Texas—a group to help teachers find their voice and develop skills to deal with job stress and to be comfortable with who they are.
Millemon recently established an endowed scholarship with the Truman State University Foundation—the Claire (Swingle) Millemon and Mary Jane (Millemon) Merrill Memorial Scholarship—set up in memory of his mother and sister and the impact they had on his life, along with the impact they had on countless other young students during their careers as educators.