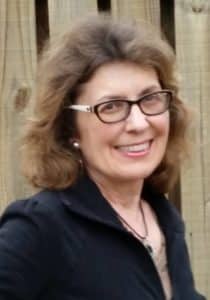 Carol Keller-Michaelis ('78)
Carol Keller-Michaelis is a 1978 graduate of Truman State University with a B.A. in mass communications. During her four years at the University she was involved on campus in The Index, Mass Communication Club, Student Senate, Student Ambassadors, Student Activities Board, Supreme Court and Cardinal Key.
Following her time at Truman, Keller-Michaelis received her M.A. in marketing in 1996 from Webster University in St. Louis. She works as a sales representative for RTS Packaging, LLC, an affiliate of WestRock Company.
Keller-Michaelis is an active member of the St. Louis Alumni Chapter. She has been involved with the St. Louis Track Club having served as president, vice president, board member and Frostbite Race Director. She also is a member of the Palmyra (Mo.) Class of 1974 High School Reunion Committee.
Keller-Michaelis believes Truman State University has been helpful in her career and enjoys giving back to the University. Keller-Michaelis and her husband,Fred Michaelis, live in St. Louis, Mo.