About the Office of Advancement
---
The Office of Advancement at Truman State University seeks to involve alumni, friends, parents, corporations and other benefactors and partners in securing the future of Truman and continuing its tradition of excellence. Home to the Truman State University Foundation and the Truman Alumni Association, the Office of Advancement also manages Alumni Relations, Public Relations and Publications.
---
Truman State University Foundation
The Advancement Office can guide you in matching your personal interests with the multitude of giving opportunities you will find at Truman. Whether you're supporting the Annual Fund, remembering the University in your will, or have a particular project on your mind, our staff can answer your questions. Find out how you can establish a scholarship, make a planned gift, participate in your employer's matching gift program and other ways individuals, families, corporations, and foundations can make a meaningful investment in Truman State University.
Location: McClain 205
Website: www.truman.edu/alumni-donors/
660-785-4133
---
Alumni Relations
Alumni Relations helps alumni stay connected with their alma mater through ongoing communications, events on campus and around the country, and services for Truman's alumni population. Staff members work closely with the Truman Alumni Association and its Alumni Board of Directors, as well as alumni groups including Truman's regional alumni chapters and clubs. Alumni Relations/Office of Advancement maintains all alumni records and is in charge of alumni updates, such as change of address, deaths, marriages, new jobs, and announcements for Class Notes in the Truman Review alumni magazine. The Office of Advancement also provides alumni database information or lists to authorized agents of the University.
Location: McClain 205
Website: www.truman.edu/alumni-donors/
660-785-4133
---
Public Relations
We like to share news about the accomplishments of our smart students and accomplished faculty and alumni and the impact they are making on the world. The Public Relations side of the Advancement Office manages news and information to raise awareness of the University—some of their primary duties include developing news articles and press releases, assisting with media interviews and press conferences, connecting media with University experts, and publishing the Truman Today campus newsletter.
Location: McClain 202
660-785-4016
---
Publications
The talented team that makes up the staff in the Publications Office designs materials for the Truman community ranging from posters, to brochures, to table tents, and much more.
Location: Kirk Building 210
Website: publications.truman.edu
660-785-4129
---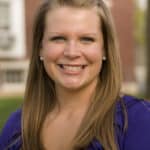 No matter where your destiny lies, I encourage you to be involved with an alumni chapter in your area. You never know what resources you may have available to you through the people you will meet and the connections you can make.