Harry S. Truman Presented Commencement Address to Class of 1943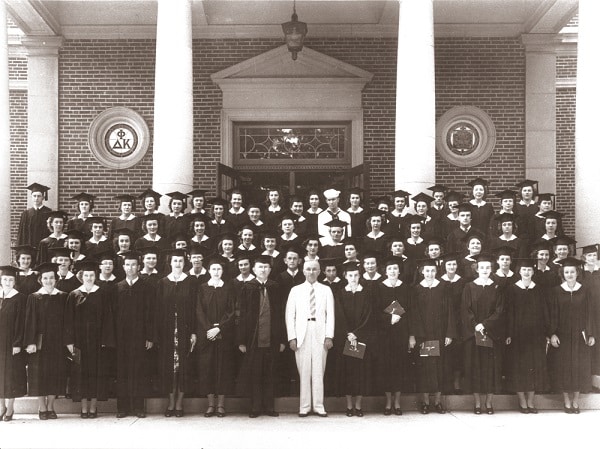 On Aug. 13, 1943, when Harry S. Truman was a senator prior to becoming president of the United States, he was on campus to present the Commencement address to the University's graduating class (view transcript of Commencement address).
At the time, he had no idea that, more than half a century later, the school would bear his name when the name of the institution was changed from Northeast Missouri State University to Truman State University.
The handwritten letters Harry Truman sent to his wife, Bess, throughout his career includes a letter written the day after he gave the Commencement address in which he writes about his experience in Kirksville, Missouri.