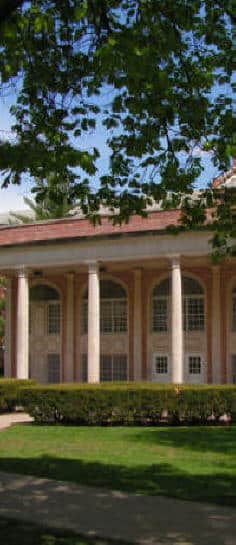 If you have questions or need to contact a Ryle Hall staff member, please contact Hall Director at 660.785.5707 or Hall Desk staff at 660.785.5706!
Welcome to Walter H. Ryle Hall!  Located on the southeast corner of campus, Ryle Hall is home to over 500 men and women, including first-year and returning students. Recently renovated in 2010-2011, Ryle houses the largest cafeteria on campus, a large main lounge space, and both suite- and community-style rooms.
On this website, you will find important information about Ryle Hall, including the building amenities, staff, and accommodations. Whether you're a current resident looking for additional information, a future resident scoping out your new home, or a guardian taking time to learn more about your student's home, I invite you to take a look around the site.
If you need any additional information that is not posted on our website, please send an email, give us a call, or stop by sometime! Again, welcome to Ryle Hall!
Ryle Hall Director
Office: 660-785-5707

Ryle Hall Spaces Open for Reservations
Ryle Hall has several spaces that are used by many organizations throughout the academic year for their events and meetings.  The Ryle Main Lounge, two Private Dining Rooms and the outdoor space of the Ryle Commons are all spaces typically open for reservation.  To reserve any of these spaces, please utilize the Student Union Building's central reservation page.  Please note that spaces within the residence halls may not be reserved more than two weeks in advance.  Questions about a specific space?  Contact Talor Mourning, Hall Director (contact information listed above).
---