Student Employment
Student Employment
At least once each semester information is posted at the Student Recreation Center announcing "Recruitment Meetings". Individuals interested in applying for a job at the Student Recreation Center must attend one of the Recruitment Meetings.
At the Recruitment Meeting information is provided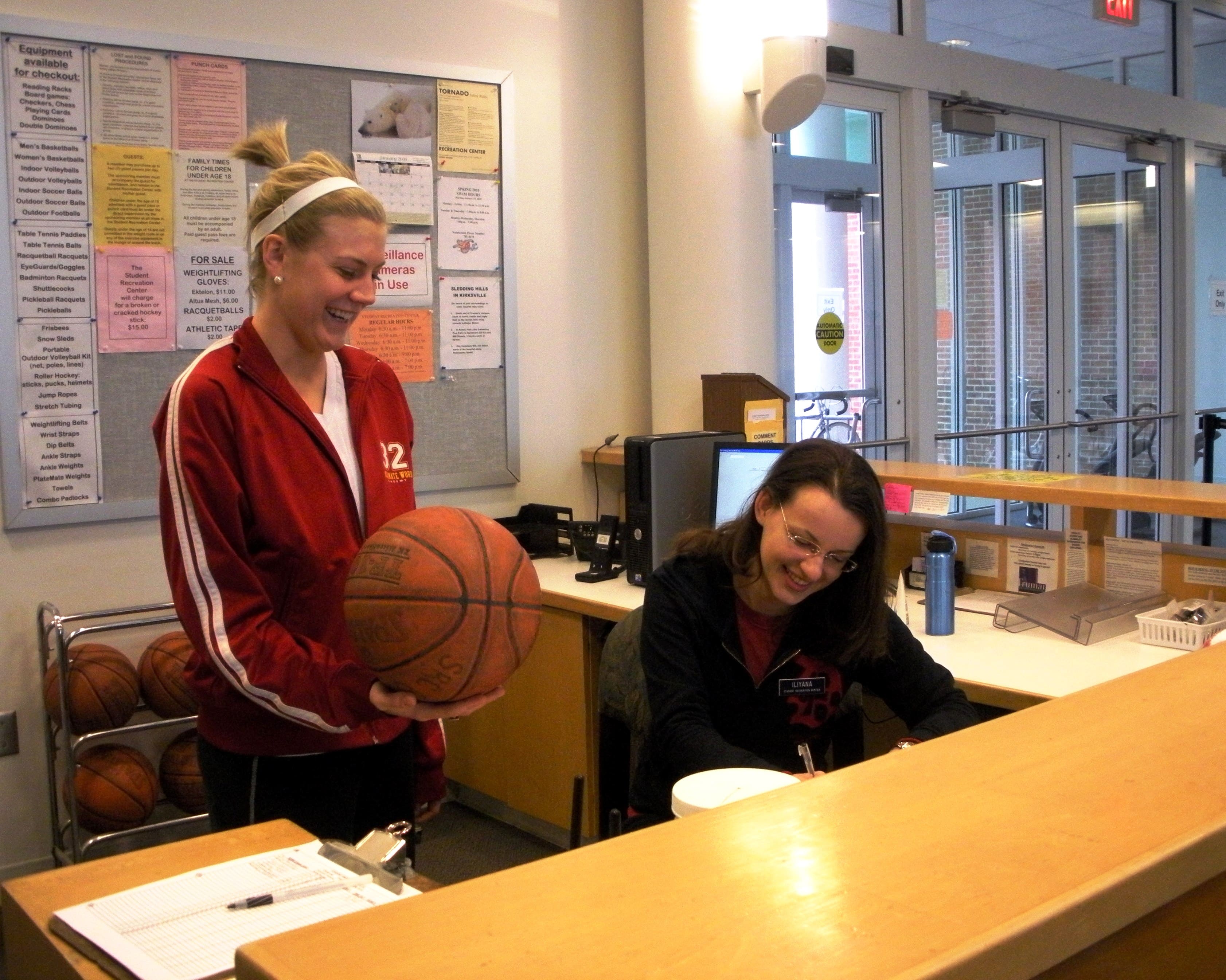 about the job opportunities available for either the current semester or following semester. Application forms are made available at the Recruitment Meeting.
Student job positions usually available include: Weight Room Instructors, Member Services Desk Clerks, Program Instructors, Building Assistants, Intramural Sports Officials, and Personal Trainers.
Applications for Program Instructors are also available throughout each semester in the Campus Recreation Office in the Student Recreation Center.
Campus Recreation will serve as a host site for an internship opportunity one semester per year. Internships will be formed either in the fall or spring semester depending on the candidate. To gain further information about this position please refer to the job description, call (660) 785-7739 or view the job listing.