Truman's vision is to produce citizen-leaders committed to service; globally competitive; able to thrive in the complexities of an advanced, technical and multicultural world; and inspired to live healthy and meaningful lives. With the depth and breadth of studies at the heart of the liberal arts and sciences education offered at Truman, our graduates are making a significant, positive impact through their amazing intellectual, professional, and service contributions. Here are some of their stories.

Brandi (Brown) Bartel ('04): Bringing Hope to Victims of Violence

Mike Leech ('75, '77): A Teacher on the Watch/Civilian Servant

Mark Grider ('95): Building a Broad Base for a Law Career in Washington, D.C.

Oseyi Ikuenobe ('05): Working in Silicon Valley @WalMart Labs

Corinne Brinkerhoff ('02): Writing & Producing in Hollywood

Cody Sumter ('10): Landing a Dream Job with Google

Ben Rearick ('10): Teaching in Ethiopia

Dan Sem ('95): Disaster Relief Volunteer/Pastor/Entrepreneur

Dawn (Wellington) Tartaglione ('90):
Specializing in Neurosurgery

Charlie Miller ('95):
Cyber Security Expert/Uber

Ray Armstead ('84): Olympic Gold Medalist

Emma Merrigan ('14): Graduate Student

Rachel ('10) & Jeremy ('10, '12) Mapp: House Parents for Homeless Teenage Boys

Wally Horn ('58, '62): Iowa State Senator

Jamie (Smith) Manker ('98, '00): Social Studies Teacher/Department Chair-Rockwood Summit High School

Ron Thomas ('65): Former President of Dakota County Technical College

Mike McClaskey ('85): DISH Network Executive

Marco Ilardi ('99): President of Adknowledge

Dawn Runge ('05): Chiropractor in Namibia, Africa

Kevin Urbatsch ('88): Attorney/Myers Urbatsch P.C.
---
More Stories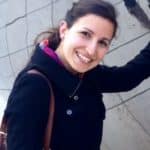 Joining an alumni chapter is undoubtedly the best way to stay involved after you graduate. Whether you decide to help out organizing events or just attend them, I can guarantee you that you will not only have fun, but also make new friends and network with other alumni in the process!