Fellowships: Applicant Information 
This page provides applicants with additional information that is specific to individual fellowships. This is not a comprehensive list of fellowships offered.  View a comprehensive list and general information on fellowships.
---
Morris K. Udall and Steward L. Udall Foundation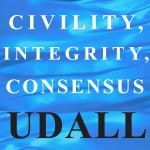 The Udall Foundation will offers informational webinars throughout January and February to help students prepare their applications. Each webinar consists of 10-15 minutes of prepared material (the same on each scheduled session), and then they take students' questions; questions should focus on constructing a great application and technical questions should be saved for the end if time allows.
Note: It will be assumed that students have written a first draft of all essays when attending one of the sessions.