In order to get into veterinary school, it is important to be well-rounded, and you can do this by getting involved in multiple activities across campus.
Building Connections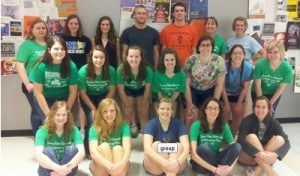 Starting your first year at Truman, you can explore a number of organizations for the pre-vet minded student, including the Pre-Vet Club, Equestrian Team, and Herpetology Club, among others.
As a student at Truman, you can discover connections across a wide range of extracurricular activities, including sports, honor societies, and service organizations. Truman has more than 220 student organizations making it easy for you to meet students who share your interests while expanding your network.