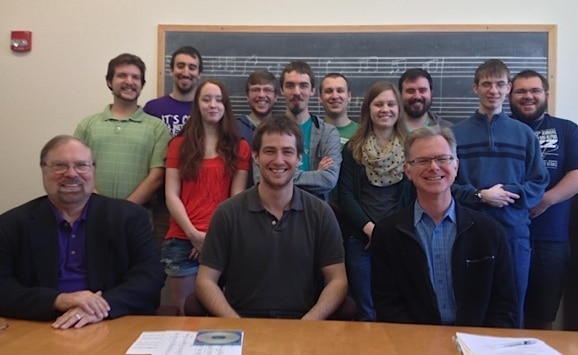 Front row (from left): Warren Gooch, Edwin Fattig (president of the Mostly Live Composers Society), Charles Gran.
Middle row: A.W. Steinbeck, Lindsey Davis, Traix Heiden, Chloe Bertschi, Michael Marmorstein.
Back row: Nick Maluf, Jon Ginder, Carter Datz, Jonathon McAlister, Max Meigel.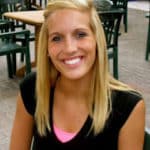 I found it very relaxing to get away from the hustle and bustle of a big city and get the chance to enjoy all of the aspects of a smaller town. This town is a wonderful place to enhance your college experience.