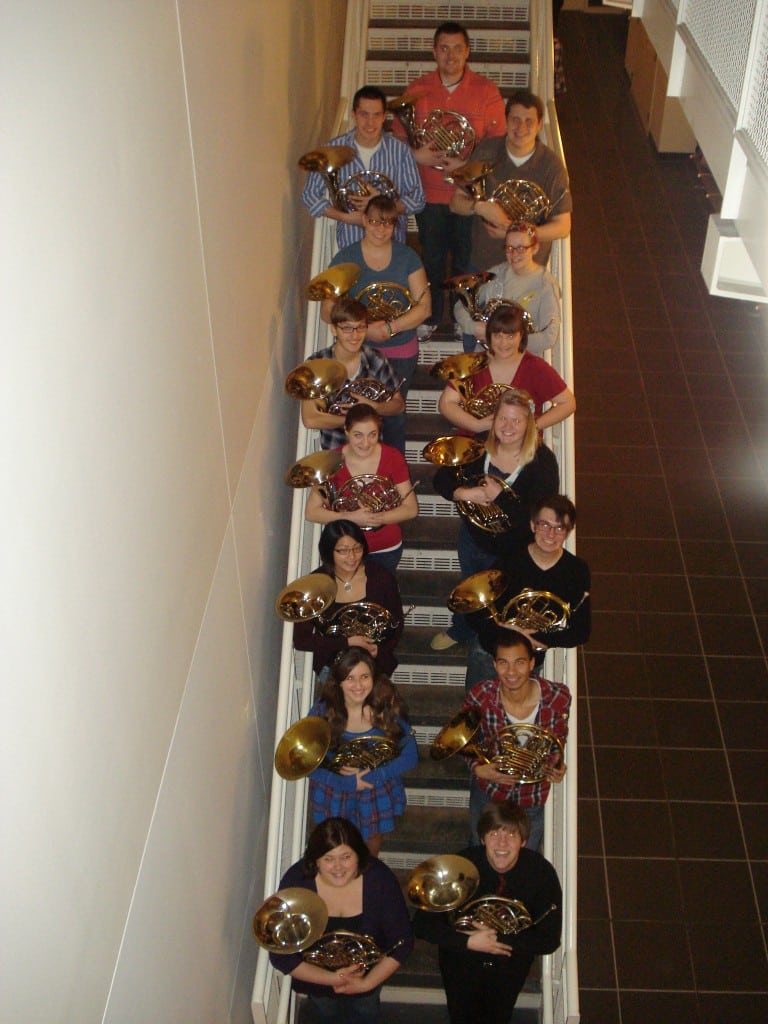 Abigail Wood is a sophomore Political Science and Music major. She is a member of Wind Symphony 1, and has performed with the orchestra. Her activities include: Sigma Alpha Iota, and Truman University Ambassador. Abby is also a mentor for the Center for International Students. Abby's favorite hobby is scuba diving.
Alex Davis is a sophomore from Blue Springs, MO, majoring in Music Education.  He participated in his high school's marching band, which went to the 2009 Inaugural Parade of President Obama in Washington, DC and the 2010 Macy's Thanksgiving Day Parade in NYC.  He is currently a member of the Wind Symphony II and Phi Mu Alpha.  His hobbies include mountain biking, disc golf, baseball, soccer, playing guitar, as well as music in general.
Ben Listhartke is a junior BS Mathematics/ BA Music Liberal Arts major with a minor in physics. His ensembles include: Wind Symphony 1, Orchestra, Brass choir and participates in a brass quintet. He is affiliated with ΦMA Sinfonia and MAA. Ben was honored with the "Outstanding 7th Grade Band Member" award in Spring of 2005 and was second horn in the Missouri All-Collegiate Orchestra.
Christina Cacciatore is from West Des Moines, Iowa and is a sophomore majoring in Business Administration major and Music- Liberal Arts. She was a member of the Iowa All-State Orchestra in high school and now plays in Wind Symphony and University Orchestra.  At Truman, she is a member of the Swing Dance team and works in the Library.
Forrest Beck, a Kirksville native, is a freshman here at Truman. She is a performance major, and is currently involved in the Orchestra, Wind Symphony II, and Brass Choir, as well as the Horn Studio. This year, Forrest was a finalist in the Gold Medal Competition.
James Haessig is a music education major. He has performed with the Canadian Brass and the Compton Heights Concert Band. James is currently a member of the Wind Symphony at Truman State, and is a proud member of ΦMA Sinfonia. His interests include being a kayaking safety boating extraordinaire, obtaining extreme jazz horn playing skills in the St. Louis Big Band, and he is an avid soccer fan.
Jamie Phinney is a junior Music Education major. She participates in Wind Symphony 1, Brass Choir, Orchestra, Sigma Alpha Iota and is a member of Phi Kappa Phi National Honor Society and Pi Kappa Lambda National Honors Society.
John O'Brien is a junior music major at Truman State. He has been studying the horn since 2011 and is currently playing horn with Wind Symphony II. John is also involved on campus as a Student Ambassador and is currently serving as the Managing Editor of the Truman State Index as well as Secretary of the Upsilon Phi chapter of Phi Mu Alpha.
Kayla Hawkins is a senior Music Performance major. She is a member of Wind Symphony 1, University Orchestra, Brass Choir, Gone with the Winds, and Ambrosia Brass Quintet. Kayla was selected as principal horn in the All-Collegiate Orchestra this year. She is also a member of Sigma Alpha Iota and enjoys grilling, juggling, and attending the symphony.
Missy Camp is a sophomore music performance and education double major. She is involved with Wind Symphony, orchestra and horn choir. Missy enjoys kittens, baking and knitting.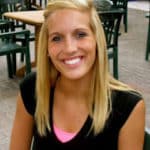 I found it very relaxing to get away from the hustle and bustle of a big city and get the chance to enjoy all of the aspects of a smaller town. This town is a wonderful place to enhance your college experience.