As a
medieval studies minor
, you can better understand our own world by exploring the ways it has developed from its medieval roots.
Living Lessons from the Past
Your interdisciplinary study of the Middle Ages is highly relevant for the 21st century. Considering what makes language, literature, philosophy, religion and history from another period different often reveals a great deal about what remains the same. For example, the issues of religious warfare – Jihad and crusades – still shape our thought and lives today.
Explore Multiple Disciplines
You can choose to study the persecution of heretics and others on the fringes of society; the Great Schism in the medieval church and the Reformation; disease and medical science; technology and cosmology; along with questions about the social roles of men & women and the use of power and war. Forge your own path through a variety of classes in language, literature, philosophy and religion, history and the fine arts to pursue your personal passions in this fascinating and important period of history.
Lively Learning Community
At Truman, you will find yourself collaborating with other high-caliber students in class – over lunch in the Student Union Building, on the Quad, and in the many group study areas scattered around campus. You can work closely with a professor on research, even as a first-year student. Start expanding your professional network through internships and student organizations like the Society for Medieval and Germanic Studies for a chance to meet like-minded peers at meetings and conferences.
Medieval Studies Minor Committee
For more information, please contact the chair or a committee member:
---
---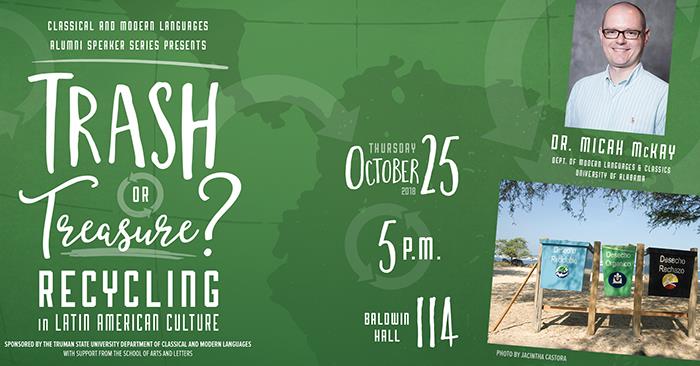 Alumnus Examines Cultural Aspects of Recycling
October 15, 2018
Micah McKay will present "Trash or Treasure? Recycling in Latin American Culture" at 5 p.m. Oct. 25 in Baldwin Hall 114.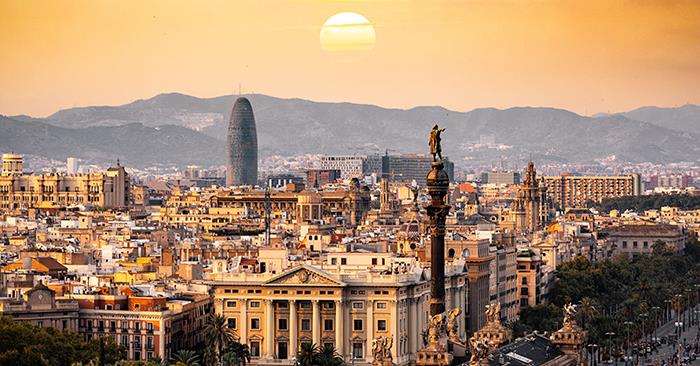 Study Abroad Trip to Visit Spain
October 15, 2018
Informational sessions for the Spain study abroad trip are scheduled at 7 p.m. Oct. 16, 24 and Nov. 1 in McClain Hall 306.