Senior Seminar is a capstone experience aimed at drawing on insights from the student's previous courses and applying those insights to the production of a polished and sophisticated independent research project and presentation.
Senior Seminar (HIST 400) Sample Syllabus (David K. Robinson, spring 2016)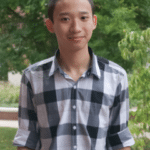 The atmosphere at Truman is warm. People here are friendly and are willing to help you whenever you need it. Also, there are plenty of organizations available to help international students to make new friends, understand new cultures, and enjoy life in America.