If you are interested primarily in the study of visual expression of the past rather than the creation of new and innovative artworks, then the Art History minor is for you. With a minor in art history, you will learn about the monuments and principal artists of major art periods of the past, gaining a broad understanding of the art of the twentieth and twenty-first century.
Art History focuses not only on the material aspects of cultural expression, but also how art reflects other aspects of society, including history, politics, religion, science, and technology. You'll gain experience looking at art and thinking about the broader issues of the interaction between art and society, and the intersection of economics, religion, and science with visual expression and the built environment.
Art History Activities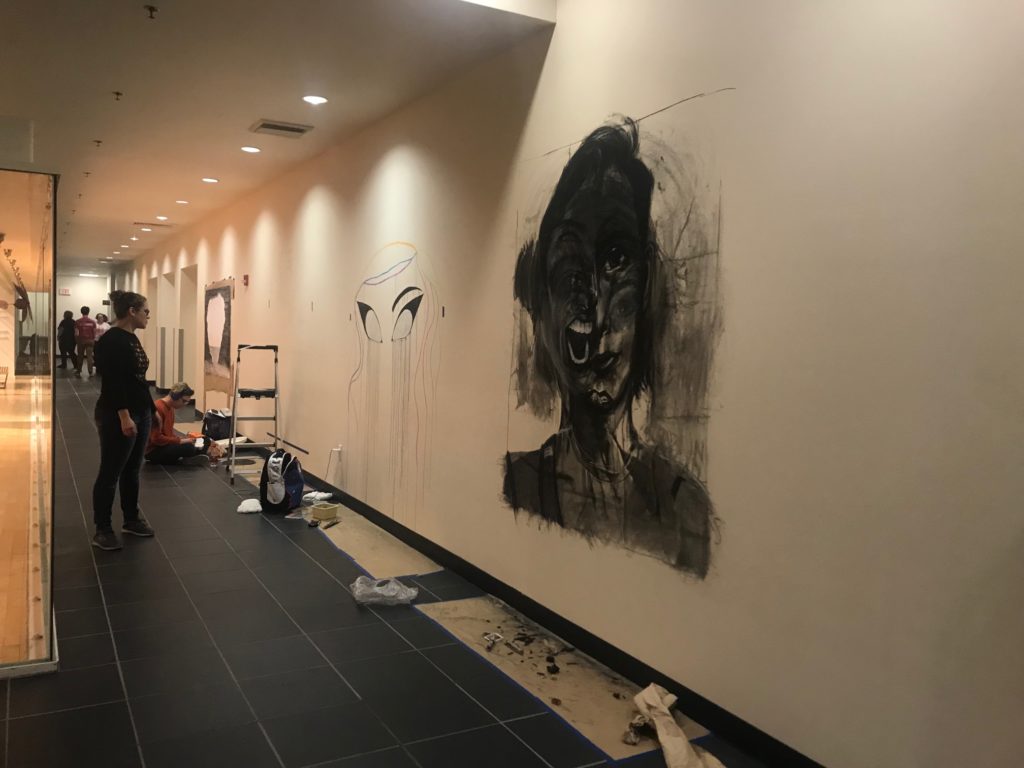 What is going on in the first floor hallway?
November 5, 2018
In case you have been wondering: Laura Bigger sends this report: Students in the Intermediate Drawings Explorations course are working on large-scale drawings on the walls in Ophelia Parrish near the gallery. Passersby have the opportunity to see work in progress through November 14th. Finished work will remain until late November. Make sure to check…Read more What is going on in the first floor hallway?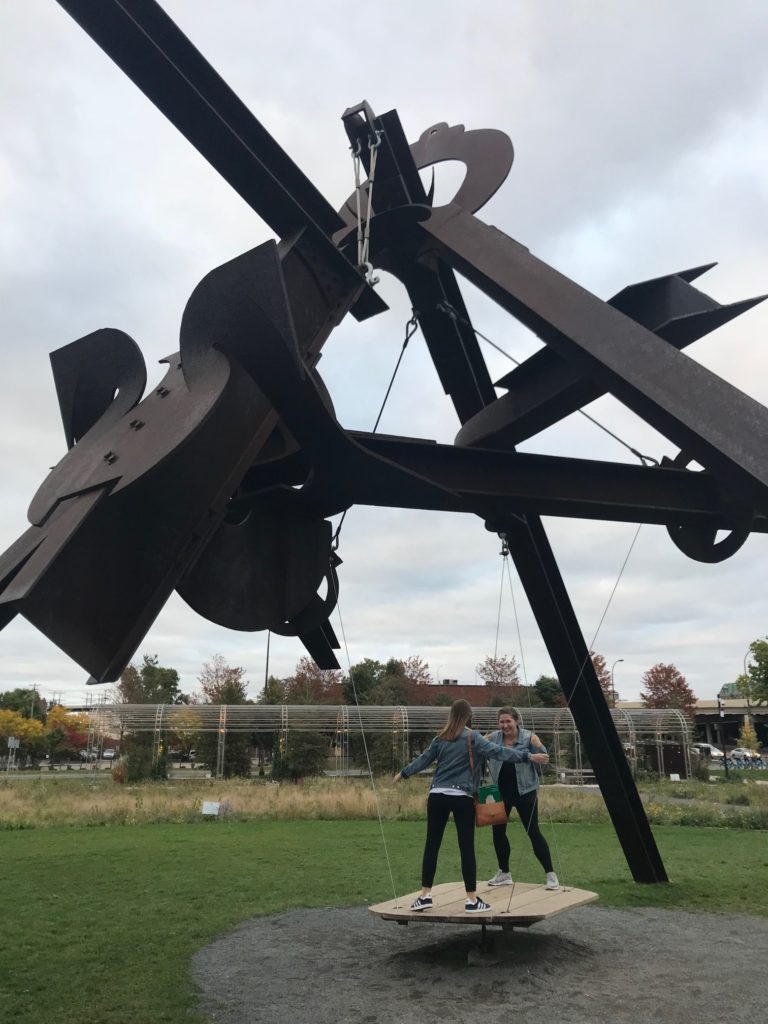 Art Bus: Encounters with Professional Practice
October 17, 2018
As of the fall of 2018 ll new Art majors will take a new class, designed to give them a taste of life as a working artist or art historian in a city setting. The "Art Bus: Encounters with Professional Practice" runs over a long weekend, allowing student to travel as a group to a…Read more Art Bus: Encounters with Professional Practice