If you are interested primarily in the study of visual expression of the past rather than the creation of new and innovative artworks, then the Art History minor is for you. With a minor in art history, you will learn about the monuments and principal artists of major art periods of the past, gaining a broad understanding of the art of the twentieth and twenty-first century.
Art History focuses not only on the material aspects of cultural expression, but also how art reflects other aspects of society, including history, politics, religion, science, and technology. You'll gain experience looking at art and thinking about the broader issues of the interaction between art and society, and the intersection of economics, religion, and science with visual expression and the built environment.
Art History Activities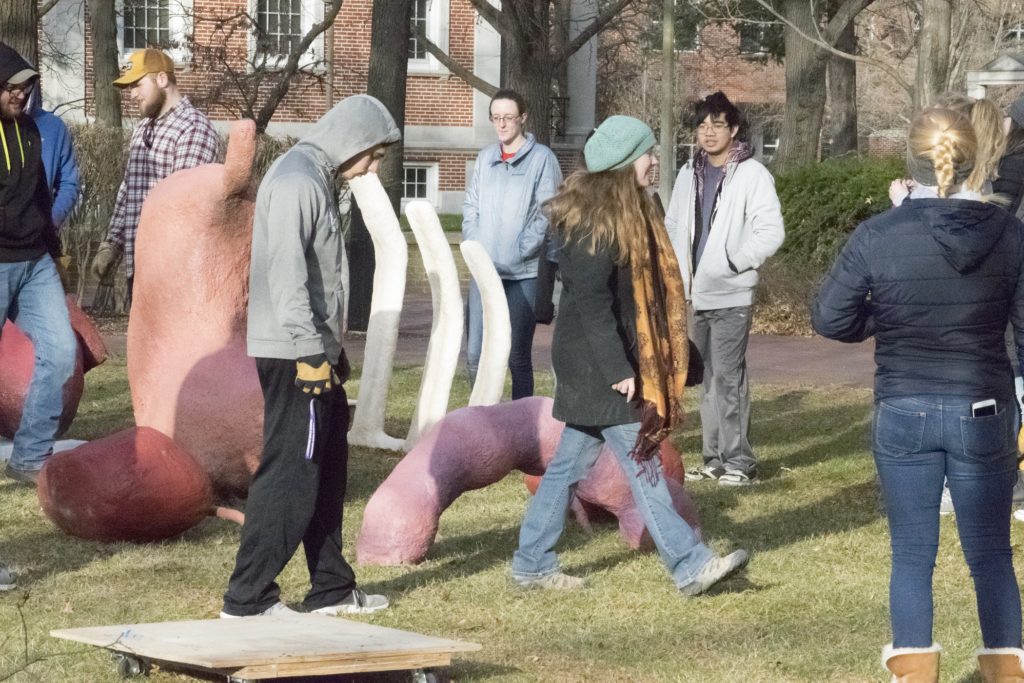 Spring Semester Begins
January 22, 2018
We hope you are finally warming up from bitter cold winter break (in Kirksville New Year's day saw a high of 4 and a low of -17 degrees!). As we are now one week into the spring semester of 2018, we begin the Art Blog by wrapping up some of Fall 2017's news. The first…Read more Spring Semester Begins

Congratulating Rusty Nelson!
December 10, 2017
Professor Rusty Nelson has had one of his works selected as a runner up in Creative Quarterly 50.  His "Belfast Daisies" will be in their online exhibit.  Congratulations, Rusty!