If you are interested primarily in the study of visual expression of the past rather than the creation of new and innovative artworks, then the Art History minor is for you. With a minor in art history, you will learn about the monuments and principal artists of major art periods of the past, gaining a broad understanding of the art of the twentieth and twenty-first century.
Art History focuses not only on the material aspects of cultural expression, but also how art reflects other aspects of society, including history, politics, religion, science, and technology. You'll gain experience looking at art and thinking about the broader issues of the interaction between art and society, and the intersection of economics, religion, and science with visual expression and the built environment.
Art History Activities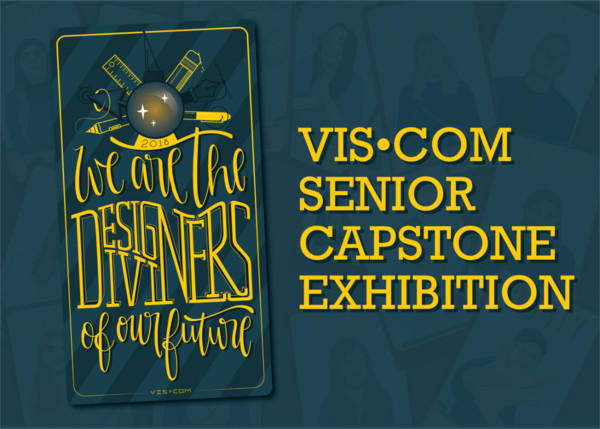 Design Capstone Show and Reception
May 8, 2018
Our graduating Design (Visual Communication) majors have set up an exhibition of their capstone work at the Kirksville Arts Association (1902 South Baltimore, Suite 100).  Come and see their creative endeavors and get a chance to talk with them about their work and future plans. Their celebratory reception is Friday, May 11th, the evening before…Read more Design Capstone Show and Reception
May 5, 2018
On Monday the 3D modeling, motion, and 3D animation class will show their work in the field.  Their final sharing of their creative endeavors is open to the public.  Come and see what they have been doing this semester (spoiler alert: it's pretty amazing)!