Careers in Agriculture
Public university in the Midwest for 20 years running (U.S. News & World Report)
Launch Your Career with an Agricultural Science Degree
Studies continue to project growth in agriculture-related career and job opportunities, and a deficit of graduates in related agricultural majors to fill these positions.
Agriculture today encompasses much more than the production of crops and livestock. Many of these jobs in agriculture will be in areas that support the marketing and distribution of agricultural commodities as well as in the production sector of agribusiness operations.
32% of these openings will be for scientists and engineers, including biochemists, entomologists, geneticists, plant scientists, and veterinarians.
28% of openings will be in marketing, merchandising, and sales, with job titles such as commodity broker, market analyst, and export sales manager.
13% of openings are projected to be in management and finance, including jobs such as loan officer, financial analyst, and research economist.
There are many more jobs available in communication, education, social sciences, and agricultural production.
To view the full results of this study conducted jointly by the Cooperative State Research, Education and Extension Service of the US Department of Agriculture and other partners, visit Employment Opportunities for College Graduates in the Food and Agricultural Sciences.
Internships for Agricultural Science Student
As an experiential method of investigating possible career paths in agriculture, Truman students are encouraged to seek out internships during their college careers.
Search Engines for Careers and Job Opportunities in Agriculture

There are a large number of search engines available that focus on agricultural careers. Here's a short list of potentially useful sites for specific agricultural-related careers information:
For More Information
Check out the Truman State University Career Center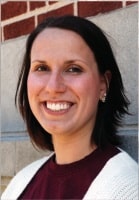 "Truman's Agricultural Science Department allows students not only to have plenty of one-on-one attention with professors, but also with other Agricultural Science majors. All of us majors are like a family and are willing to help each other out, whether that might be tutoring for a class or assistance in finding a summer internship."
– Miranda Biddle, Class of 2016