Internships
Pursue Hands-On Experience Through Internships
When you land an internship, you get to test-drive a career to make sure you are on the right career path. You also gain vital work experience, make connections, and build marketable skills that can help you land the job of your dreams.
As you work toward your future career, the Career Center at Truman has resources to help you discover internship opportunities that give you a head-start in reaching your professional goals.
Student Internship Stories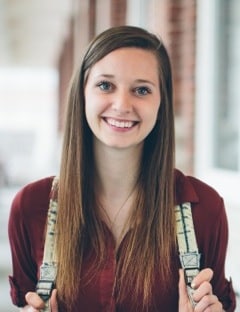 "My favorite aspect of Truman is the sense of community. I love knowing so many people around campus and having so many great opportunities that I might not have at a larger university."
– Neva S., Creative Writing Major, Theatre Minor