Master of Arts in Education: Preparation
Field Experiences
XX 608: Management of Instruction
Management of Instruction is a course designed to provide development of basic philosophical, planning, and implementation skills related to the design and teaching of the curriculum. The course is a direct preparatory experience for the responsibilities of the internship.
Several of the Management of Instruction courses contain a field experience component. In these courses, the field experience component provides students the opportunity to teach selected lessons and units under the tutelage of a practiced classroom mentor teacher. That is, 608 is an intermediate step (between ED 393 and the internship) in the process of mediated entry into the teaching profession.
Truman students are translating theory into practice in realistic settings which provide opportunities to teach "real" students while being guided and coached by professionals from both the public schools and from the University. This course is a prerequisite to the Teaching Internship, ED 609.
Education Department
Field Experience Office
Violette Hall 2366
Phone: (660) 785-4399
Fax: (660) 785-4172
jharding@truman.edu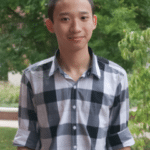 The atmosphere at Truman is warm. People here are friendly and are willing to help you whenever you need it. Also, there are plenty of organizations available to help international students to make new friends, understand new cultures, and enjoy life in America.