Master of Arts in Education: Field Experience Component
The field experience component of the Master of Arts in Education (MAE) program is designed to provide prospective teachers with an incremental set of field experiences which enables students to know themselves in relation to the school setting.
This set of sequential experiences allows the students to see themselves as potential teachers and to observe and participate in the teaching/learning process within the public school setting.  Initial experiences are exploratory and descriptive in nature and become increasingly more grade and content specific as the students increase their knowledge of theory, pedagogy, and experience.
Looking for a teaching job? Check out these Teaching Job Resources.
Interested in subbing?
Pick up an information card in the Field Experience Office.
Field Experience Office
Violette Hall 2366
Phone: (660) 785-4399
Fax: (660) 785-4172
jharding@truman.edu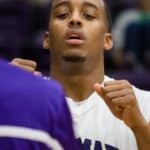 Truman week was my favorite thing about freshman year, by far! I met so many incoming freshmen as well as other students during this time. I had a blast with all of the activities that went on and learned so much more about Truman at the same time.