MAE: Special Education
value in the nation among public colleges & universities (Consumers Digest 2015)
Master of Arts in Education: Specialty Area Requirements
Special Education
A strong liberal arts and sciences baccalaureate degree with at least 2.75 cumulative undergraduate GPA (3.0 preferred)
GRE scores submitted
Three letters of recommendations submitted
Personal statement regarding the desire and disposition to work with students with disabilities.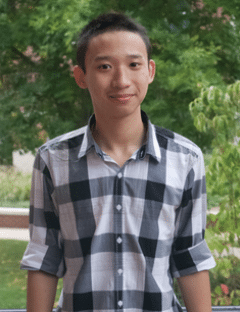 "The atmosphere at Truman is warm. People here are friendly and are willing to help you whenever you need it. Also, there are plenty of organizations available to help international students to make new friends, understand new cultures, and enjoy life in America."
– Anh Duc M., Mathematics & Economics, Vietnam