Master of Arts in Education: Specialty Area Requirements
Secondary English
All applicants to the Secondary English MAE program will provide an application package that presents evidence of their development of the necessary knowledge, skills, and disposition to become successful teachers of English.
Components of the application package are:
a completed application for admission to the Truman Graduate Program, including

transcript
a personal statement
at least three letters of recommendation, one of which should be from an English professor

a reflective portfolio – submitted to Dr. Barbara Price
an interview
Applicants can demonstrate appropriate development of knowledge, skills, and disposition in a variety of ways.  In general, however, criteria for admission include:
Required: 2.75 GPA overall
Strongly desired: 3.0 English GPA
Required: 2.75 English GPA
(Missouri certification requires 2.5 in major)
Applications will be reviewed by a committee comprising the English MAE faculty, the Director of Graduate Studies in English, and faculty representatives from the BA and BS programs.  Each interview will be conducted by the MAE faculty and in some cases other member(s) of the committee.
In addition to informing the admission decision, the components of the application are designed to provide material for formative feedback that will both help applicants make the transition from student to teacher and prepare them to make similar applications for professional positions.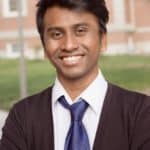 The hands-on approach to teaching is one of the best aspects in the Education Department at Truman. Thanks to my Education classes, I got the opportunity to know the rewarding feeling of teaching and working with students.