Master's in Counseling: Class Information
value in the nation among public colleges & universities (Consumers Digest 2015)
The next Master of Arts in Counseling may not begin until Spring semester of 2016. Updates will be posted to this site as they become available.
Cohort Program in School Counseling (Master of Arts)

The Truman State University Master of Arts in School Counseling cohort program is designed so that a group of students will proceed through the entire program together. The cohort program meets two evenings each week and during the summer sessions.
Why should you consider this option?
You can complete your coursework to become a school counselor while you are employed.
You can be certified as a school counselor (with additional education coursework) even if you do not have a teaching certificate.
There is a consistent state-wide demand for school counselors.
You can complete your school counseling practicum/internships while employed or teaching.
Or:
You can become provisionally certified as a school counselor after only 21 hours of coursework and work as a full-time school counselor while completing your practicum/internships (this is essentially the same as a paid internship, but you will also be able to count your time as professional job experience on your resume).
The cohort program is limited to approximately 25 students. Qualified applicants are accepted on a first come, first served basis through a monthly review of applicants.
Interested students should contact Dr. Christopher Maglio at cjmaglio@truman.edu.
| | |
| --- | --- |
| Spring 2012 |  Course Title |
| COUN 641G | The Counseling Profession |
| COUN 664G | Theories and Techniques of Counseling |
| Summer I 2012 | |
| COUN 663G | Group Procedures |
| COUN 654G | Social and Cultural Foundations |
| Summer II 2012 | |
| COUN 666G | Human Growth and Development |
| COUN 644G | Quant & Qual Research Methods I |
| Fall 2012 | |
| COUN 661G | Principles and Practices of Guidance |
| COUN 660G | Educational and Occupational Information |
| Spring 2013 | |
| COUN 662G | Analysis of the Student and Learning Problems |
| COUN 656G | The Counseling Relationship (100 hours) |
| Summer I 2013 | |
| COUN 657G | Diagnosis and Assessment |
| Summer II 2013 | |
| COUN 603G | Psychological Testing |
| Fall 2013 | |
| COUN 680G | Internship Elementary (K-7) (350 hrs) |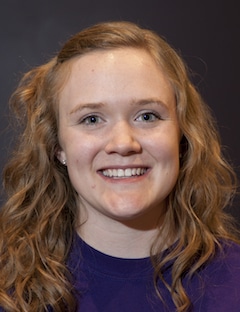 "I love how easy it is to get to know people at Truman because of the size. Whenever I go to class or attend an event on campus I always know at least a handful of people."
– Suzanne H., Communication Disorders Major