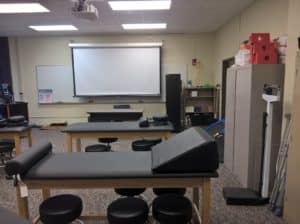 Truman's Master of Athletic Training (MAT) program provides you with the type of specialized coursework and practical experience that prepare and qualify highly-motivated candidates for successful careers in athletic training.
Our high-quality professional program is accredited by the Commission on Accreditation of Athletic Training Education (CAATE).
Through broad-based professional preparation combined with close collaboration with professors and progressive clinical experiences, you'll graduate from the program with the knowledge, skills and experience to take the national Board of Certification (BOC) exam to become a certified athletic trainer.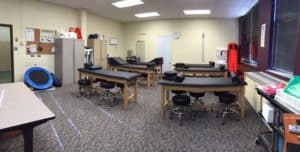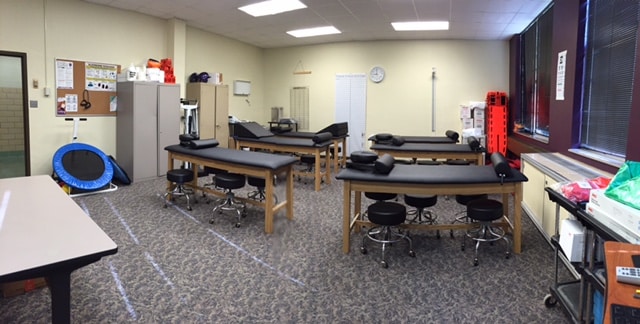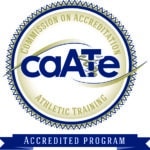 ---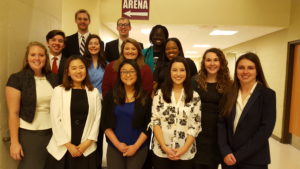 HLTH 440 Students Present their Capstone Projects
January 19, 2018
On December 4, 2017 the following Health Science students in HLTH 440 (Program Implementation and Evaluation) course presented their Capstone projects: Jessi Falvey & Nicole Sparks:  HLTH 255 & HLTH 290 Teaching Assistants Aviance Webb & Mitchell Schroeder:  Dental Health for Pre-K & K Students Shayda Afrassiab:  Matter of Balance Classes Hyerin Kim & Raven […]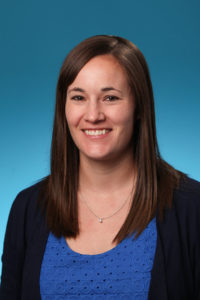 Truman Alum Recounts on HES Experience
January 18, 2018
Where has the time gone?!?!  I graduated from Truman with an Exercise Science (Pre-Med) degree in 2005.  In my four years there, not only did I grow as a professional/student, I also grew as a person.  I can't give enough credit to the phenomenal HES professors I had (many of which are still there to this […]