Finding a graduate program that matches your personal interests and career ambitions is an important step in your professional development. Advanced training and evidence of academic commitment can give you an edge in today's competitive marketplace. If your goal is to expand future career options, then a Master's Degree in biology is the right choice for you.  Truman offers two options (both with the same requirements):
Truman's Master of Science Program
As a master's student in biology, you will develop an original research project under the mentorship of one of Truman's dedicated faculty members, culminating in a publication-quality thesis.  Your individualized program, which includes graduate coursework, provides the academic background and professional expertise needed for the next step in your career.
Possible research areas include (but are not limited to) the following:
cell and molecular biology
genetics
physiology
microbiology
animal organismal biology
bioinformatics
plant systematics and evolution
aquatic and terrestrial ecology 
A select number of Graduate Teaching/Research Assistantships (GTRA) are available; recipients receive a living stipend plus a fee waiver for up to nine credit hours per semester.
Careers After Truman
With a Master of Science degree in hand, you will be prepared for research-related jobs in a variety of fields (e.g., health-care industry, public or private research corporations, or federal agencies). You will also have the expertise to achieve the next step in your academic development in professional schools (e.g., medical school) or doctoral programs leading to careers in health-care, research, or education.
Have Questions?
For more information about our Master of Science in Biology program, contact Chad Montgomery, Associate Professor of Biology.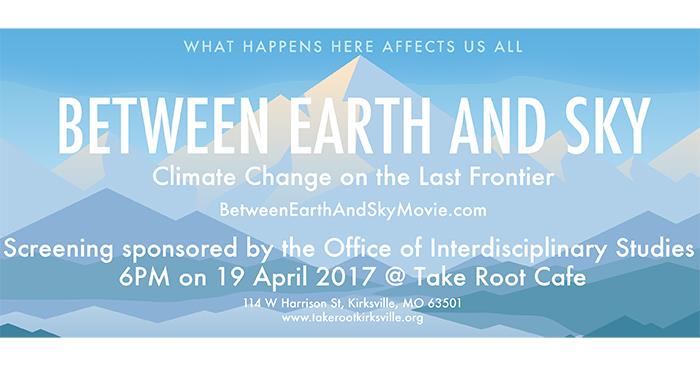 "Between Earth and Sky" Movie Screening
April 12, 2017
The Office of Interdisciplinary Studies is sponsoring a screening of the new documentary, "Between Earth and Sky," about the effect of global climate change on Alaska at 6 p.m. April 19 at Take Root Café. Read more»
April 11, 2017
The Local Foods Dinner/ABC (anything but clothes) Fashion Show 6 p.m. April 18 Baptist Student Union A delicious dinner of various dishes crafted with all food grown by local farmers will be served. The entertainment for the night will include the ABC Fashion Show. Teams from various campus organizations will display outfits made entirely out […]