Truman's graduate programs are ideal for smart and curious students looking for highly regarded programs and a remarkable value. Most of our graduate programs can be customized to fit your individual needs, and the small size of our programs leads to a more engaged learning experience. You can count on superb individual mentoring that will enhance your intellectual and professional growth, and close interaction with your professors adds depth to your courses.  As a master's student in our engaged community of learners, you can participate in assistantships, fellowships, and one-on-one research learning opportunities usually reserved for doctoral students at larger institutions.
Graduate Programs
Find the graduate program that connects your education and your passions. And contact our program directors and faculty to discuss how well the Truman graduate experience fits with your dreams and aspirations.
Graduate Certificates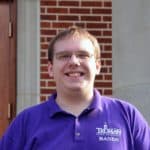 Truman is really the land of opportunity. If there is a project or idea that you want to pursue, all you have to do is reach out to students and faculty and the idea can become reality. I was able to collaborate on a variety of ventures from research projects, to starting new organizations, to finding internships, and even planned some travel experiences. Your imagination is the limit here!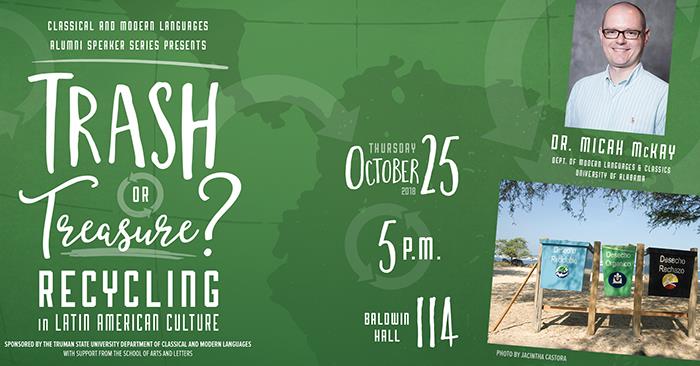 Alumnus Examines Cultural Aspects of Recycling
October 15, 2018
Micah McKay will present "Trash or Treasure? Recycling in Latin American Culture" at 5 p.m. Oct. 25 in Baldwin Hall 114.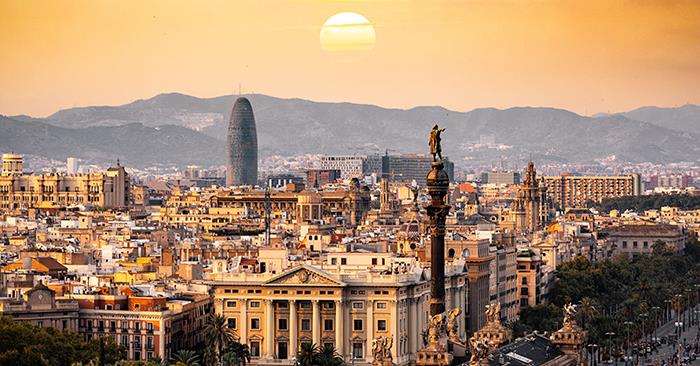 Study Abroad Trip to Visit Spain
October 15, 2018
Informational sessions for the Spain study abroad trip are scheduled at 7 p.m. Oct. 16, 24 and Nov. 1 in McClain Hall 306.