School of Health Sciences & Education: Health and Exercise Sciences Department
The Health and Exercise Sciences (HES) Department at Truman offers programs that focus on the study of human life. Our professors take a genuine interest in helping students successfully complete our rigorous and challenging program. They guide, mentor, and challenge our highly motivated students who want to make a difference in the world — and our graduates do this by assuming leadership roles in a variety of health-related professions.
Health and Exercise Sciences Academic Programs
We offer three undergraduate programs, each studying a different aspect of human life, and a master's degree in athletic training.
Health and Exercise Sciences Mission
The mission of the Health and Exercise Sciences Department is to prepare students of  strong academic ability and character to become agents of change for the health and well-being of all people.
May 3, 2018
Benjamin Lasser, a junior Health Science and Biology double major currently studying abroad in Spain was among 22 students recently inducted into the Delta of Missouri Chapter of Phi Beta Kappa at Truman State University. Ben is the son of David and Marianne Lasser of Normal, Illinois. The Truman State University chapter of Phi Beta […]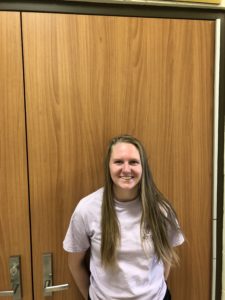 Athletic Training Student Passes BOC on First Attempt
May 1, 2018
Jillian Fields, senior athletic training major, passed the BOC exam on her first attempt! After graduation, she will be a certified athletic trainer.  The athletic training program is at a 100% first time BOC exam pass rate this year!