School of Health Sciences & Education: Health and Exercise Sciences Department
The Health and Exercise Sciences (HES) Department at Truman offers programs that focus on the study of human life. Our professors take a genuine interest in helping students successfully complete our rigorous and challenging program. They guide, mentor, and challenge our highly motivated students who want to make a difference in the world — and our graduates do this by assuming leadership roles in a variety of health-related professions.
Health and Exercise Sciences Academic Programs
We offer three undergraduate programs, each studying a different aspect of human life, and a master's degree in athletic training.
Health and Exercise Sciences Mission
The mission of the Health and Exercise Sciences Department is to prepare students of  strong academic ability and character to become agents of change for the health and well-being of all people.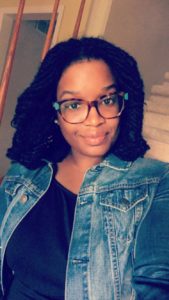 Truman Alumna Recounts on HES Experience
September 23, 2017
"After graduating from Truman, I enrolled in graduate school at Southern Illinois University at Carbondale (SIUC), where I earned my Master in Public Health (MPH) degree in May 2015. During my time at SIUC, I had a great position at the campus Wellness Center doing college sexual health education. After I left SIUC, I realized […]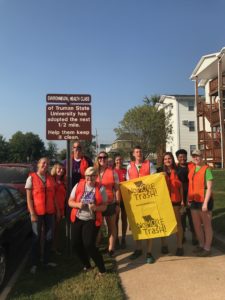 HLTH 362 Students Clean High Street
September 22, 2017
HLTH 362 students cleaned the course's street on High Street on Sept. 14, 2017.  The City of Kirksville asked for all streets to be cleaned before September 16 for Truman's Family Weekend and the Red Barn Festival.