Theatre Department Mission Statement 
We believe our theatre program is the ultimate liberal arts/active learning experience. Theatre embraces every major system of thought and humanist concern, both as theory and in practice.
An actor not only studies the great ideas, he or she must inhabit them. A director or designer cannot merely be familiar with facts of history or cultural forces, he or she must recreate them.
Though we do not lack the resources or ambition, our program does not offer a conservatory or undergraduate professional training experience.
Our faculty strongly believes that theatre is best engaged as a whole and living art, immediate and vital to the spirit of liberal arts education and the realities of a fluid, changeable world.
The key to our program's vitality and success is surely flexibility. Our students are not specialists; they are not encouraged to stake their futures on a single talent or skill. They are prepared for life and careers of changing conditions and challenges.
Our students are characteristically independent both in mind and in their work; they know how to maintain self-discipline and focus even as circumstances alter or the best plans fail.
This program emphasizes generalist study and collaboration as it cultivates each individual's talents, temperaments and potential.
For More Information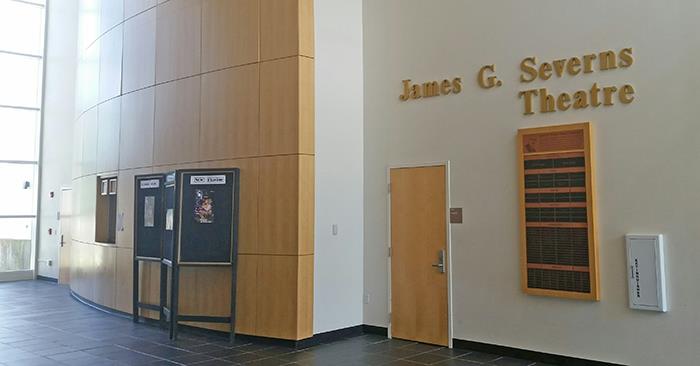 Theatre Class Presents One-Act Plays
May 1, 2018
The Theatre Department's play direction class will present the work of six new directors in one-act plays at 8 p.m. May 3-4 in the Ophelia Parrish Hall James G. Severns Theatre. The class, taught by assistant professor David Charles Goyette, directs plays from some of the best playwrights from around the country as a final […]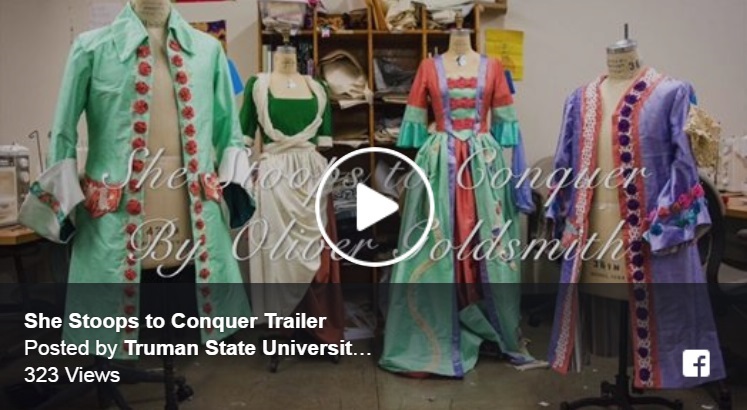 Trailer Shows Behind-the Scenes Action
April 13, 2018
Watch this trailer for a look at some behind-the-scenes action for "She Stoops to Conquer," the final mainstage production for the Theatre Department's 2017-2018 season. The show runs from April 18-21 in the James G. Severns Theater. Tickets are $5 and are available at the Box Office in the Ophelia Parrish Building/Fine Arts Center.