Index Acknowledged at State Conference!
The Truman Index was named Best in Division at the Missouri College Media Association's April 11 conference.  The Index beat out all other Missouri college newspapers at medium-sized, four-year colleges and universities.  Many of its individual members were also recognized for their achievements.
Congratulations to The Truman Index!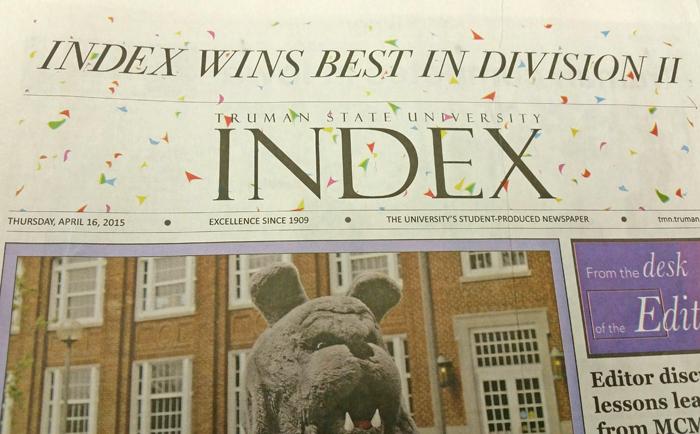 Mock Trial Team ranked highest at Regionals!
Truman State's mock trial teams' skills were put on trial Saturday and Sunday, February 7-8, at the 2015 Kansas City Regional Competition at the University of Missouri-Kansas City, where Truman's A and B teams received bids to the next level of competition.
The A and B teams had records of 8-0 and 5-3, respectively. The A team was the highest-ranked mock trial team at Regionals, where it competed against teams from schools such as Washington University, Missouri Southern University and UMKC.
Congratulations to the Mock Trial Team!