Comprised of the Art, Classical and Modern Languages, English and Linguistics, Music, and Theatre Departments, the School of Arts and Letters at Truman provides a significant portion of Truman's signature Liberal Studies Program while also providing powerful and life-changing academic experiences for students majoring in our disciplines.
Our Mission
Through the work of its students, faculty, and staff, the School of Arts and Letters exemplifies Truman State University's liberal arts and sciences mission by:
cultivating creative, critical, and interdisciplinary inquiry;
providing rich academic and artistic experiences in a supportive environment;
serving as a cultural resource for the community, region, and beyond;
and inspiring students to lead meaningful, productive, and interconnected lives.
Our Goals
These attainable goals will work to enhance our students' experience, advance our academic programs, and support our shared Mission.
Pursue collaborative partnerships in the broader community.
Enhance interaction between our alumni, our faculty, and our students.
Increase visibility of our public events.
Promote programmatic skills in our programs that have application in the world of work.
Connect with Us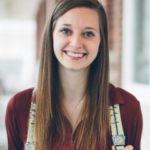 My favorite aspect of Truman is the sense of community. I love knowing so many people around campus and having so many great opportunities that I might not have at a larger university.
April 30, 2018
  Student News The Truman State University chapters of Phi Mu Alpha and Sigma Alpha Iota, in partnership with the Truman Music Foundation, sponsored a full day of musical activities, learning, and collaboration with the Des Moines Symphony Woodwind Trio on Friday, April 13. Eight English students—Mary Smreker‑Bruce, Bailey Alexander, Grace Brewer, Amy Jereb, Kelly […]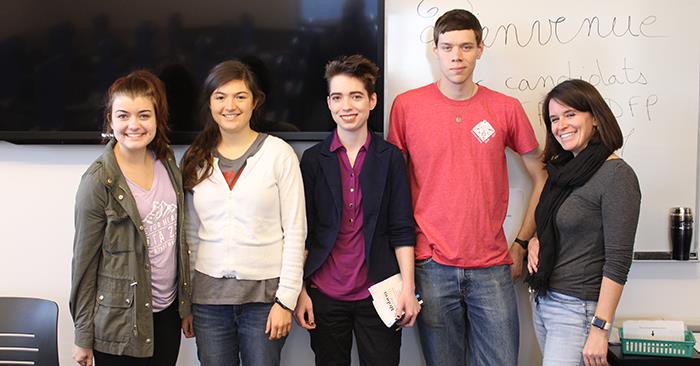 Earn Professional Certificates with Paris Chamber of Commerce
March 1, 2018
Since May 2017 the Classical and Modern Languages Department has been offering students the opportunity to earn professional certificates with the Paris Chamber of Commerce. The certification is aimed at students or professionals wishing to certify their language skills with a diploma. Students can take the test in seven different fields (business, tourism, international relations, law, […]