English & Linguistics Quick Facts
Public university in the Midwest for 19 years running (U.S. News & World Report)
19 full-time tenured or tenure-track, 5 full-time temporary and 2 part-time faculty members.
86% of faculty members have a PhD or an MFA.
We offer both a BA and an MA in English as well as a BS in Linguistics and a BFA in Creative Writing.
Writing courses are typically limited to 20-22 students, and linguistics and literature courses to 35. Many students also complete independent study for credit with professors in the department.
Students can elect to pursue Departmental Honors in English with either the BA or BS degree.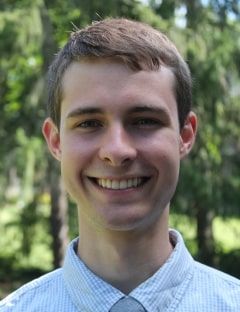 "My Intro to Literary Theory classes really opened my eyes to what literary criticism is all about and ways of understanding literature I had been missing."
– Conor G., English Major