School of Arts and Letters: English & Linguistics Department
The programs in English and Linguistics at Truman exemplify the goal of the liberal arts: to prepare people for life.
English and Linguistics courses acquaint students with what writers have created in the past, what people in diverse cultures understand and celebrate as literary art, and what the best minds in our own society have to say. They teach analytical skills which are crucial to any sophisticated reader and thinker; they also offer students opportunities to hone their skills in communicating both creative impulses and informed judgments about the world.
Undergraduate Programs
Bachelor of Arts Program
Students in the Bachelor of Arts (BA) program in English study language, writing skills, and the theoretical, cultural, and historical diversities that shape literary tradition. The major offers students freedom to tailor the major to individual interests (in world literature, film, literary theory, creative writing, folklore, or linguistics for example) while honing the craft of textual analysis and developing an advanced understanding of literature.
Bachelor of Science Program
Students in the Bachelor of Science (BS) program in linguistics focus on linguistics, language arts, and analytical skills while also meeting the requirements for a bachelor of science. They round out their major by choosing courses from other areas of the diverse English and Linguistics menu.
English and Linguistics BA and BS graduates are thus provided with habits of thought needed to make intelligent and humane decisions, to communicate those decisions, and to lead others. They should emerge from our program as committed life-long learners, ready to enjoy their lives as they enter the work world or as they pursue graduate or professional studies. A variety of careers — such as technical writing, journalism, public relations, management, diplomacy, law, linguistics, and education — await graduates of these programs.
Graduate Programs
Master of Arts in Education
English and Linguistics majors interested in pursuing an advanced degree in secondary English teaching at Truman State University must meet the requirements for admission to the Master of Arts in Education program as stated in the Education section of the Course Catalog. These requirements are consistent with the standards set forth by the National Council of Teachers of English and should provide a strong foundation for teacher preparation for those pursuing certification or a degree here or elsewhere. Missouri state certification requirements are also listed in the Education section. Close consultation with an English and Linguistics academic advisor is strongly recommended.
Master of Arts in English
English and Linguistics majors interested in receiving a Master's degree in English also have the opportunity to apply to Truman's graduate school. The Master of Arts in English offers an opportunity for in-depth exploration in one corner of the discipline which the student finds useful and fascinating. The program offers a variety of courses in literary theory, composition theory, rhetorical theory, creative writing, and linguistics (and additional coursework for the graduate teaching assistants). Also offered, based on needs and interests, are advanced courses with rotating topics.
Online Journals
The department also hosts a number of online literary journals, such as the Green Hills Literary Lantern, and Windfall.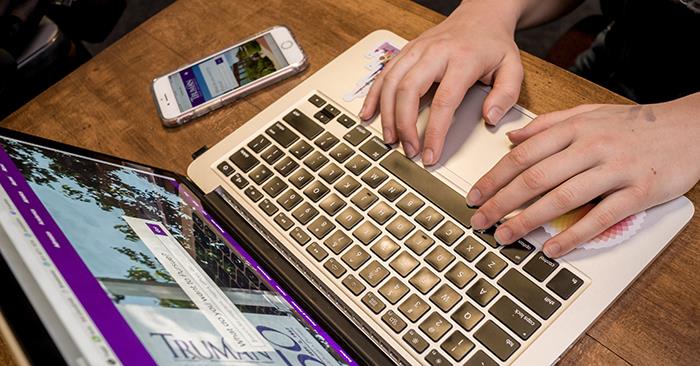 New Search Engine Now Available on Truman Website
July 23, 2018
In addition to showing all search results, the new system breaks down results into several tabs such as website, academic programs, people, social media and events.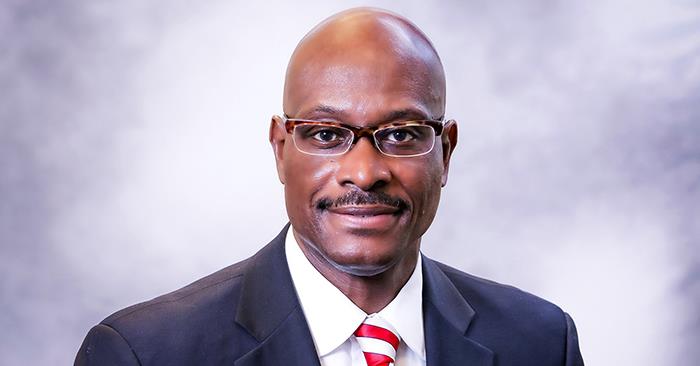 Hughes Named Vice President for University Advancement
July 23, 2018
Dr. Ernie Troy Hughes will oversee the University's fundraising efforts, as well as alumni relations, public relations and publications.