Art Quick Facts
The Art Department has 12 full-time faculty members.
Truman houses traditional art studios for ceramics, fibers, painting, photography, printmaking and sculpture.
The Visual Communications program has a traditional media studio for design production and illustration processes such as watercolor, gouache and line art, as well as professional-grade graphic, page-layout and image editing programs.
Professional and student exhibitions occur throughout the year at the University Art Gallery.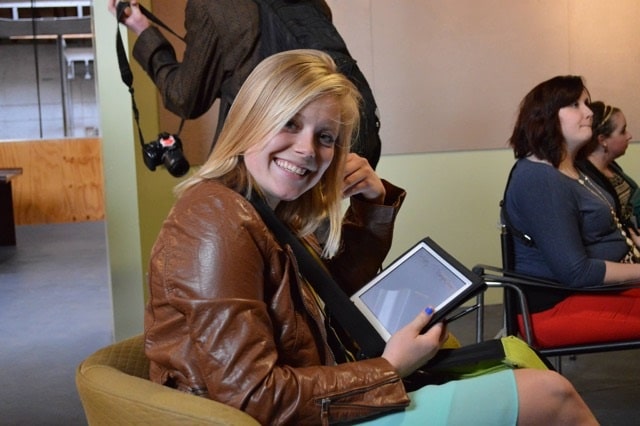 ""The magic of being an art major begins with studio classes. A studio class takes place in  — you guessed it — a studio, and is a couple hours of making art with classmates. I have had many fond memories of chatting in class with my friends or people who became my friends afterward while making prints, embroidering fibers projects or choosing and re-choosing colors for a poster. The collaborative nature of these classes teaches students about giving and receiving feedback from their peers.""
– Anna G., Art Major