Art Quick Facts
value in the nation among public colleges & universities (Consumers Digest)
Pursue a Life with Art

---
School of Arts and Letters: Department of Art
Our primary mission is to facilitate learning, research, experimentation and understanding of art through Truman's knowledgeable and talented faculty, state-of-the-art facilities, and one-on-one instruction. Art majors are guided, challenged, and encouraged to develop into highly skilled professionals in any of our areas of specialty (Art History, Studio Art, and Visual Communications).
Art Programs
The Art Department at Truman has three distinct areas of study:
Degrees Offered

Bachelor of Fine Arts: Studio Art or Visual Communications
Bachelor of Arts: Art
Bachelor of Arts: Art History

Minors Offered
Number of students pursuing an art major: 188
Number of students pursuing an art minor: 99
Full-time Faculty: 12
Faculty with terminal degrees: 100%
Macintosh Computers: 40 (computer labs are equipped with scanners, laser printers, large-format inkjet printers and graphic tablets)
Art Gallery
The Art Department houses the University Gallery where professional and student exhibitions occur throughout the year.
Computer Labs: 2
Art Studios: 6
On-Campus Internship and Work Opportunities
Fine Arts Design (FAD)
University Publications
The Index
Detours Magazine
University Press
Student Groups
Studio Student Groups: The Fibers Club, The Clay People: Ceramics Club and Bad Acids: Printmaking Club
Art History Student Group: Art History Society
Visual Communications Student Group: American Institute of Graphic Arts (AIGA)
Kappa Pi: Honorary Art Fraternity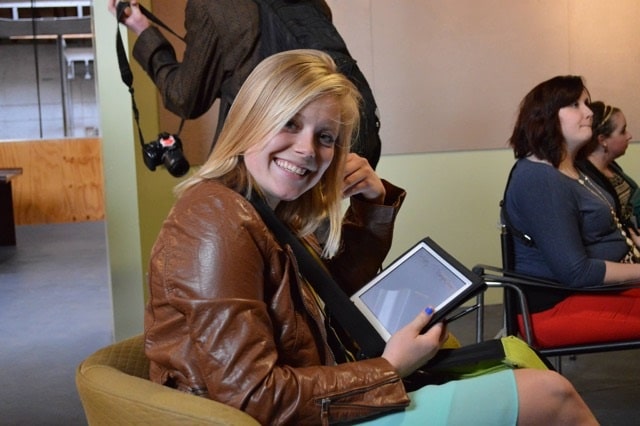 ""The magic of being an art major begins with studio classes. A studio class takes place in  — you guessed it — a studio, and is a couple hours of making art with classmates. I have had many fond memories of chatting in class with my friends or people who became my friends afterward while making prints, embroidering fibers projects or choosing and re-choosing colors for a poster. The collaborative nature of these classes teaches students about giving and receiving feedback from their peers.""
– Anna G., Art Major