Art Department
Art can shape our way of thinking about everything from philosophy and literature to science and mathematics. That's why we encourage our students to explore every field they can think of — and some they may not yet know about. Because of the talent, creative skills, and knowledge skill sets that we foster in our students, our graduates are readily sought after by graduate schools, creative organizations, museums and galleries, and other arts organizations. The Art Department at Truman facilitates learning, research, experimentation and understanding of art through Truman's knowledgeable and talented faculty, modern facilities, and one-on-one instruction.
For information on events, alumni, faculty creative work and scholarship, and lots more, please visit the Art Department blog.
Incoming Student, Art Department Scholarship information and application
Programs of Study
Undergraduate Degrees:
Bachelor of Fine Arts with concentrations in:

 Studio Art — Print and New Media design (web, 3D modeling, motion and animation)
 Design  —  Ceramics, Fibers, Painting, Printmaking, Sculpture and 3-Dimensional
Minors:
Professional facilities
The Ophelia Parrish Building/Fine Arts Center is home to the Art Department where students can be found creating art, collaborating with their peers, showcasing their creativity and working one-on-one with professors. The Art Department has art studios and computer labs and also houses the University Art Gallery where professional and student exhibitions occur throughout the year.

Fine Arts Center
---
News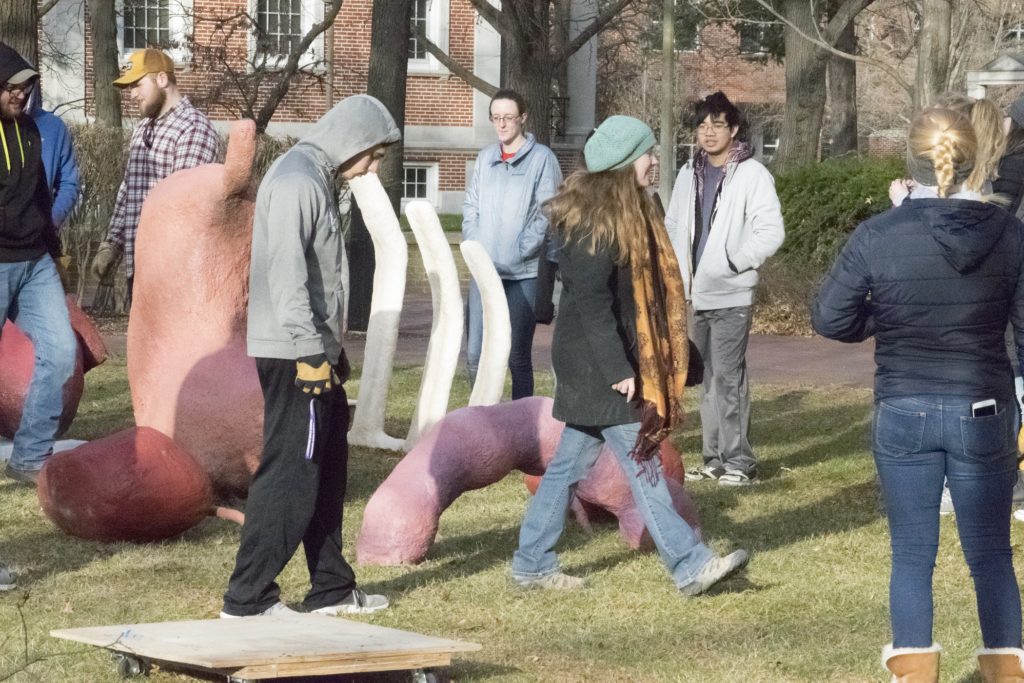 Spring Semester Begins
January 22, 2018
We hope you are finally warming up from bitter cold winter break (in Kirksville New Year's day saw a high of 4 and a low of -17 degrees!). As we are now one week into the spring semester of 2018, we begin the Art Blog by wrapping up some of Fall 2017's news. The first…Read more Spring Semester Begins

Congratulating Rusty Nelson!
December 10, 2017
Professor Rusty Nelson has had one of his works selected as a runner up in Creative Quarterly 50.  His "Belfast Daisies" will be in their online exhibit.  Congratulations, Rusty!